'Sorry for pain': Veteran US reporter tells 'mistreated' women amid sexual harassment scandal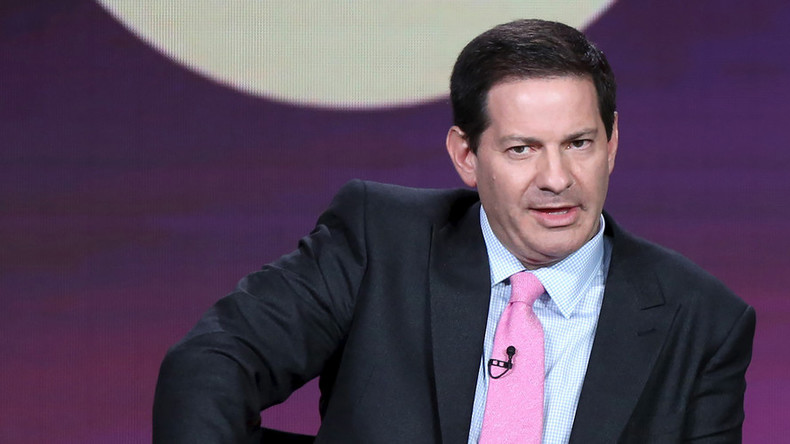 A veteran American political journalist who faces accusations of sexual harassment from multiple women has apologized for the "pain and anguish" caused to his female co-workers.
"I apologize sincerely to the women that I mistreated," Mark Halperin wrote on Twitter, fully admitting his "aggressive and crude conduct."
"The world is now publicly acknowledging what so many women have long known: Men harm women in the workplace. That new awareness is, of course, a positive development. For a long time at ABC News, I was part of the problem," Halperin wrote.
Less than a month after the alleged sexual harassment and assault charges against Hollywood producer Harvey Weinstein made headlines in the US, a host of public personas, including Halperin, movie director James Toback and celebrity chef John Besh face similar accusations.
The 52-year-old Halperin said his "inappropriate" behavior only occurred when he worked as a political director at ABC News between 1997 and 2007.
"Toward the end of my time at ABC News, I recognized that I had a problem. No one had sued me, no one had filed a human resources complaint against me, no colleague had confronted me. But I didn't need a call from HR to know that I was a selfish, immature person, who was behaving in a manner that had to stop."
Halperin said he underwent weekly counseling for "several years" to cope with his problems and that the therapy had helped.
"Those who have worked with me in the past decade know that my conduct in subsequent jobs at Time, Bloomberg, NBC News and Showtime has not been what it was at ABC. I did not engage in improper behavior with colleagues or subordinates."
He said that some of the allegations put forward against him were "not true," but, "I bear responsibility for my outrageous conduct at ABC."
On Wednesday, it was reported that five women accused Halperin of sexual harassment. The accusations included, "propositioning employees for sex, kissing, grabbing one's breasts against her will and pressing an erection against their bodies while he was clothed."
The journalist denied claims that he grabbed the womens' breasts and pressed his genitals against them. Later, a dozen more similar complaints surfaced, the news channel reported.
READ MORE: Journalist who called Assange 'criminal' over rape claims faces own sex assault allegations
The scandal has effectively ended Halperin's career. MSNBC's "Morning Joe" program, on which he was a regular contributor, said it was suspending cooperation "until the questions around his past conduct are fully understood."
HBO has ditched the TV adaptation of his 'Game Change' bestseller book, which Halperin co-authored with John Heilemann, saying that it "has no tolerance for sexual harassment within the company or its productions."
Penguin Press also said it won't publish Halperin's new book on the 2016 US presidential election, which he also wrote together with Heilemann.
You can share this story on social media: