Journalist who called Assange 'criminal' over rape claims faces own sex assault allegations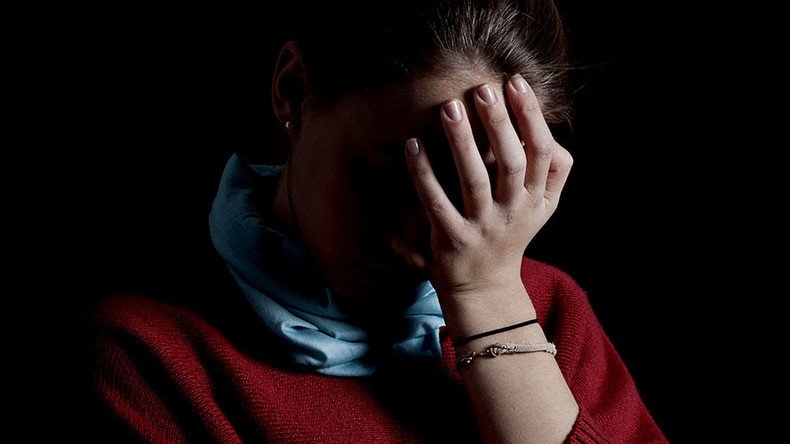 A journalist with Swedish daily Aftonbladet who reportedly referred to WikiLeaks co-founder Julian Assange as a "criminal" is himself in hot water. He's accused of rape and sexual assault – including of underage girls.
The allegations against Fredrik Virtanen, who also hosts his own talk show on Swedish TV8, emerged as part of the #MeToo social media campaign. The campaign, which surged in popularity after the sex scandal surrounding Hollywood producer Harvey Weinstein, encourages women to speak up to share their experiences of sexual harassment.
The first accusation against Virtanen was made by Swedish feminist activist, journalist and actress Cissi Wallin, who claimed last week that Virtanen raped her back in 2006, when she was 21. In 2010, Wallin said an "older media man with power" had sexually assaulted her and wanted to push his genitals into her mouth, but did not give his name, Nyheter24 reported.
"I cannot be quiet anymore," Wallin said in her Instagram post. The journalist added that she should "have screamed his name long ago," but was silent as the journalist's representative called her "bosses and so on, and dubbed me a 'crazy mythomaniac.'"
Virtanen himself was a critic of Assange over rape charges, which were subsequently dropped. But before the case was abandoned, the journalist had referred to the whistleblower as "criminal" and said he seemed to become "more and more cracked," according to Swedish Doctors for Human Rights (SWEDHR).
Swedish crime writer Camilla Läckberg voiced her support to Wallin and said she was ashamed that she had also been silent for years over many other testimonies against Virtanen.
"Cissi is not alone, I've heard from so many others about the same man. For years. Still silence," Läckberg wrote on Instagram.
Following the posts several more cases came into light, claiming that the journalist sexually assaulted 14, 16 and 19-year-old victims.
Fridah Jönsson who runs a podcast on contraception, stepped up to support Wallin's accusations against Virtanen. Jönsson said that Virtanen asked if she wanted to lie with him when she was just 14, as she wrote him on Facebook. The woman attached the screenshot of the message to her Instagram post.
Swedish media reported about two more women, who claimed that the journalist raped or sexually assaulted them. One of them, now a 26-year-old woman, said that 10 years ago Virtanen was trying to force her to go to his apartment and to drink alcohol, despite being just 16. Another testimony reportedly says that Virtanen tried to rape a 19-year-old woman in the southern Swedish city of Eskilstuna 17 years ago, according to Samhällsnytt website.
As the story emerged, the #virtanengate hashtag has begun spreading on social media, with some users accusing Swedish mainstream media of being silent over the scandal.
Meanwhile, Aftonbladet has launched an internal investigation, Swedish SVT reports citing the newspaper's chief editor Sofia Olsson Olsén. She also said their employee has taken a timeout in the wake of the scandal.
You can share this story on social media: