#WomenBoycottTwitter: Social network accused of hypocrisy over Rose McGowan suspension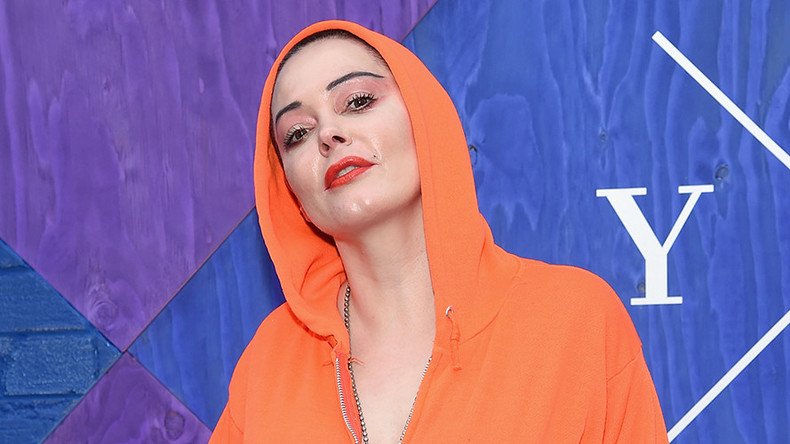 Actors and activists are urging Twitter users across the world to boycott the social media platform Friday in protest at Rose McGowan's temporary suspension from the network.
McGowan, one of the central accusers in a slew of sexual assault allegations against Harvey Weinstein, had her Twitter account suspended late Wednesday after she posted a series of tweets regarding the now-disgraced Hollywood producer.
The suspension sparked a huge outcry online, culminating in a call to boycott the social platform for one day.
READ MORE: Rose McGowan's Twitter restored after mysterious suspension
Twitter later addressed the suspension, stating it was in response to a McGowan tweet which contained a private phone number. It added that the account was restored after the tweet in question was removed.
The company said it would continue to stand with "the brave men and women who use Twitter to share their stories," and will work to improve the protection of these voices.
However, Twitter users quickly accused the social network of hypocrisy over the application of its policies towards reportedly abusive accounts and violations of its terms and policies made by US President Donald Trump.
Twitter CEO Jack Dorsey responded to the concerns, saying the company needs to do a better job at showing it has no bias in applying its user rules.
#WomenBoycottTwitter is currently trending as demonstrators took to the network to urge people to stand with them in their silent protest before signing off.
READ MORE: Harvey Weinstein sex scandals 'covered up' for years after celebrities came to his aid
A number of high profile actors including McGowan's former castmate on TV series 'Charmed,' Alyssa Milano as well as John Cusack, Mark Ruffalo, Anna Paquin and Chrissy Teigen have joined the boycott.
However, the method of protest has been criticized by some who suggested that women should speak out instead of silencing their own voices.
You can share this story on social media: