Rose McGowan's Twitter restored after mysterious suspension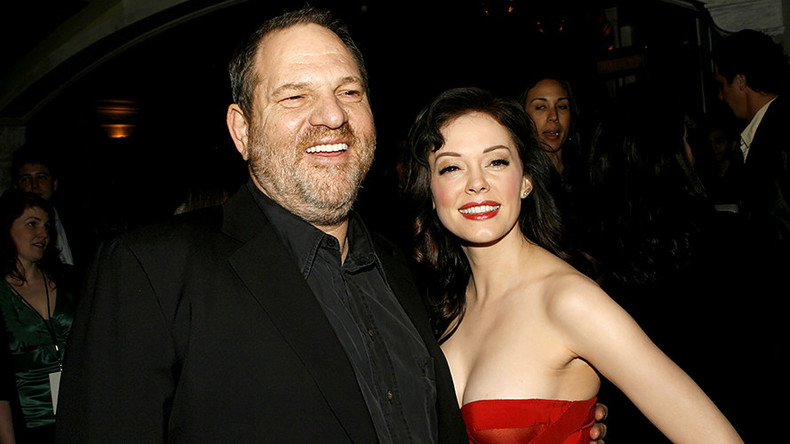 Rose McGowan's account was suspended because she published someone's private phone number, Twitter said after the company was blasted for blocking the actress who helped uncover Hollywood powerhouse Harvey Weinstein's sexual misconduct.
It was not immediately clear whose private phone number McGowan had posted. However, Twitter said she removed the problematic tweet. The actress took to Instagram early on Thursday to call for her followers' support, writing "TWITTER HAS SUSPENDED ME. THERE ARE POWERFUL FORCES AT WORK. BE MY VOICE."
Numerous celebrities responded, calling on Twitter to unlock McGowan's account. Some of her followers have urged women to boycott the service for a day in protest.
"We have been in touch with Ms. McGowan's team. We want to explain that her account was temporarily locked because one of her Tweets included a private phone number, which violates of our Terms of Service. The Tweet was removed and her account has been unlocked. We will be clearer about these policies and decisions in the future," Twitter said in statement Thursday afternoon.
McGowan had been urging women to come forward if they had been sexually abused by Weinstein. She was one of the first to bring the allegations against the now-disgraced producer in a New York Times bombshell piece last week, which led to the firing of the once-powerful filmmaker and a law enforcement probe into sexual assault accusations against him.
The "Charmed" star had since criticized all of Hollywood for failing to speak out for decades as Weinstein's behavior reportedly continued, writing in a tweet "you all knew."
Most recently, she blasted Ben Affleck after the actor apologized Wednesday for groping actress Hilarie Burton on MTV in 2003. "Ben Affleck f--- off," McGowan tweeted at him.
McGowan reportedly received a $100,000 settlement after Weinstein allegedly sexually assaulted her in the late 1990s.