Las Vegas shooter's laptop hard drive missing, brother charged with child porn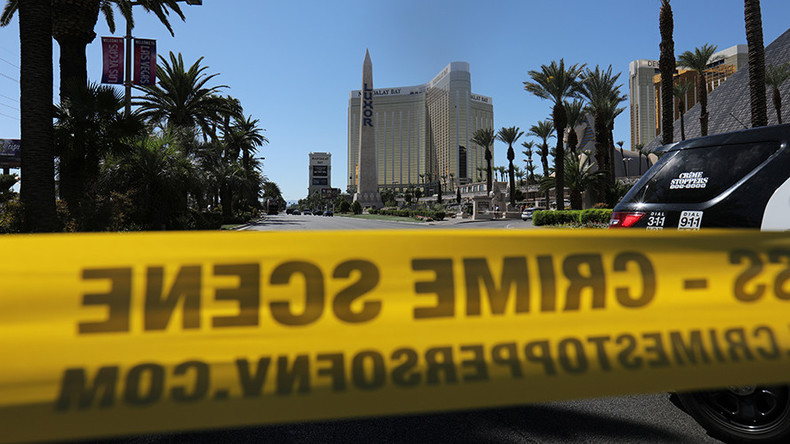 Investigators recovered a laptop computer from Las Vegas shooter Stephen Paddock's hotel room, but its hard drive is missing. In a separate case, Paddock's brother has been charged with possession of child pornography.
Investigators believe Paddock removed the hard drive from the laptop before he fatally shot himself, following the October 1 mass shooting from his Mandalay Bay hotel room in Las Vegas, according to unnamed sources, ABC News reported Wednesday.
Vital clues may have been stored on the hard drive as to why Paddock killed so many people.
The missing device has not yet been recovered, but investigators looking into Paddock's background discovered he had purchased software designed to erase files from a hard drive. Without examining the drive, however, it would be impossible to know if he used the software, one unnamed source told ABC News.
As authorities continue to sift through every aspect of Paddock's life, the absence of substantial digital clues has left them in a bind, as investigators try to piece together the shooter's motives.
Paddock, like other mass shooters in the past, has allegedly attempted to hide digital clues.
Virginia Tech shooter Cho Seung Hui removed the hard drive of his computer in 2007, and disposed of his cell phone shortly before carrying out the massacre at his school. The devices were never found, according to ABC News.
In 2008, Northern Illinois shooter, Steven Kazmierczak, had removed the sim card from his laptop and phone, and neither was ever recovered.
And in 2012, Sandy Hook shooter Adam Lanza removed the hard drive from his computer, while smashing it with either a hammer or screwdriver.
Brother of Vegas shooter booked on child pornography & exploitation charges
Bruce Paddock, the brother of the Las Vegas shooter, Stephen, has been arrested on one count of possession of over 600 images of child pornography, and 19 counts of sexual exploitation of a child. The evidence was found inside a California-based business.
Paddock, 59, was arrested on Wednesday in Los Angeles according to a filing by the Los Angeles District Attorney's Office, ABC News reported.
He is being held at the Los Angeles Police Department's Metropolitan Detention Center, with bail set at $60,000, police said, according to ABC News. It is not yet clear if Paddock has enlisted a lawyer.
A felony complaint by the Los Angeles Police Department alleges that between January 2014 and August 2014, the man was in possession of over 600 images of child, or youth pornography.
READ MORE: 120 child sex traffickers arrested, 84 kids rescued in FBI sting (VIDEO)
When the investigation initially started, Paddock was a transient and couldn't be located, but he was recently found and arrested in the North Hollywood area of Los Angeles.
The investigation into the Las Vegas shooter's brother began after authorities found evidence at a business in Sun Valley, California, according to the Los Angeles Police Department, ABC News reported.
Police commented on Paddock's living situation, and stated that the man had been "squatting" inside the business after he was evicted from his residence, KNBC reported.
Court records show that Paddock has previous convictions for theft, criminal threats and vandalism, according to NBC News.
Paddock spoke with NBC News after his brother committed the massacre in Las Vegas, and stated that he was questioned mostly about his brother's childhood by FBI agents, according to KNBC.
You can share this story on social media: