California court overturns $417mn verdict linking J&J baby powder with cancer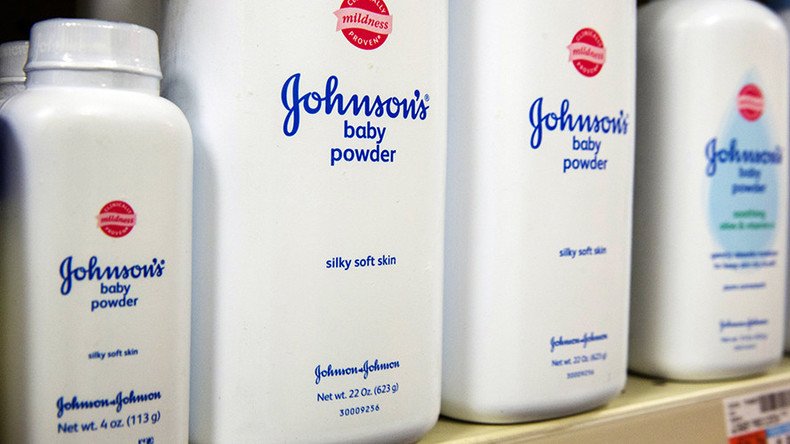 A California court has overturned a verdict in a lawsuit against pharmaceutical company Johnson & Johnson (J&J) brought by a woman who blamed her ovarian cancer on the company's talcum powder. She had been awarded a record $417 million in August.
Los Angeles Superior Court Judge Maren Nelson decided on Friday that the previous ruling ordering J&J to pay Eva Echeverria $417 million was riddled with errors.
Both parties failed to provide compelling evidence at the trial, the judge announced, adding that jury misconduct had been recorded during the trial. On these grounds, the court granted J&J's request for a new trial.
Echeverria alleged that the New Jersey-based company failed to properly inform consumers of health risks posed by the firm's famous baby powder when used for feminine hygiene. The plaintiff, who was diagnosed with ovarian cancer in 2007, was a regular user of the powder between 1950 and the 2000s.
Echeverria's lawsuit said that she developed the cancer as a "proximate result of the unreasonably dangerous and defective nature of talcum powder."
Responding to the court's decision to throw out the verdict, Echeverria's lawyer Mark Robinson said that he would appeal the ruling even though Echeverria has now died.
"We will continue to fight on behalf of all women who have been impacted by this dangerous product," Robinson said.
J&J said it was satisfied with court's decision in a statement on Friday.
"Ovarian cancer is a devastating disease but it is not caused by the cosmetic-grade talc we have used in Johnson's Baby Powder for decades," the company's spokeswoman Carol Goodrich said, as cited by AP.
READ MORE: Johnson & Johnson wins appeal in $72mn talc cancer risk verdict
The pharmaceutical giant has been hit with a number of lawsuits, with some of the cases still pending. Some of the lawsuits were tossed out. On Tuesday the Missouri Court of Appeals for the Eastern District overturned a judgment against J&J in favor of the family of Alabama resident Jacqueline Fox. The family had claimed that Fox's death from ovarian cancer stemmed from her use of the company's talc-based products.
You can share this story on social media: