LA jury awards record $417mn in lawsuit linking J&J baby powder to cancer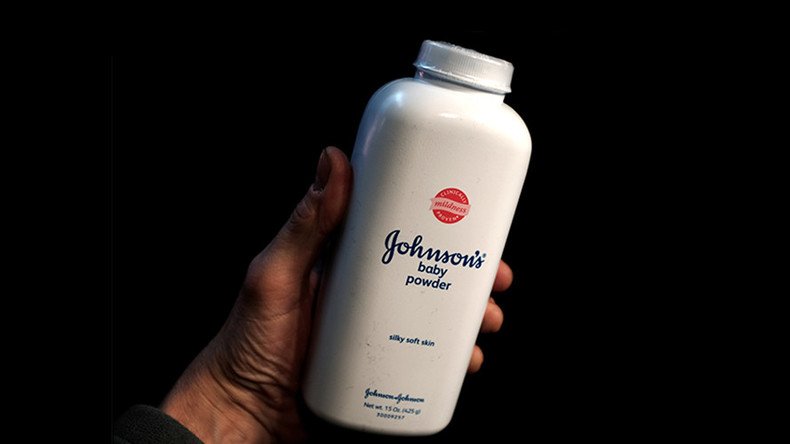 A jury in Los Angeles, California, has ordered Johnson & Johnson to pay a record $417 million to a woman who claimed the talc in the company's iconic baby powder caused her ovarian cancer.
The verdict follows a series of court rulings against J&J over the product.
The plaintiff, Eva Echeverria, alleged that J&J had failed to adequately warn consumers about its talcum powder's potential cancer risks when used for feminine hygiene.
Echeverria had used the baby powder on a daily basis since the 1950s until two years ago, according to court papers.
She was diagnosed with ovarian cancer in 2007. Her lawsuit said she developed the cancer as a "proximate result of the unreasonably dangerous and defective nature of talcum powder."
"Mrs. Echeverria is dying from this ovarian cancer and she said to me all she wanted to do was to help the other women throughout the whole country who have ovarian cancer for using Johnson & Johnson for 20 and 30 years," her attorney Mark Robinson said.
J&J will appeal the jury's decision, claiming that scientific evidence supports the safety of Johnson's baby powder, according to the company's spokeswoman Carol Goodrich.
The Los Angeles jury verdict is the latest and largest in a series of rulings against J&J for its baby powder, the regular use of which hundreds of women claimed caused their ovarian cancer.
In May, a court in St. Louis, Missouri ordered J&J to pay over $110 million to a Virginia woman who claimed she developed ovarian cancer after decades of using its talcum powder.
Earlier, three other lawsuits in St. Louis against the company and its baby powder had similar outcomes — with juries awarding damages of $72 million, $70.1 million and $55 million, respectively.
While the verdicts were awarded to women who regularly used the company's baby powder for feminine hygiene, the question whether the product does any harm to babies did not come up.
Over 2,000 lawsuits were filed in different US cities accusing J&J of insufficient warning to consumers about cancer risks connected to its talc-containing products.
Some of the lawsuits were tossed out. In March, a St. Louis jury rejected the claims of a Tennessee woman with ovarian and uterine cancer who blamed talcum powder for her cancers. A judge in New Jersey tossed out two similar cases saying the plaintiffs' lawyers did not present reliable evidence linking talc to ovarian cancer.
You can share this story on social media: