US pharma Johnson & Johnson loses $110mn talc cancer case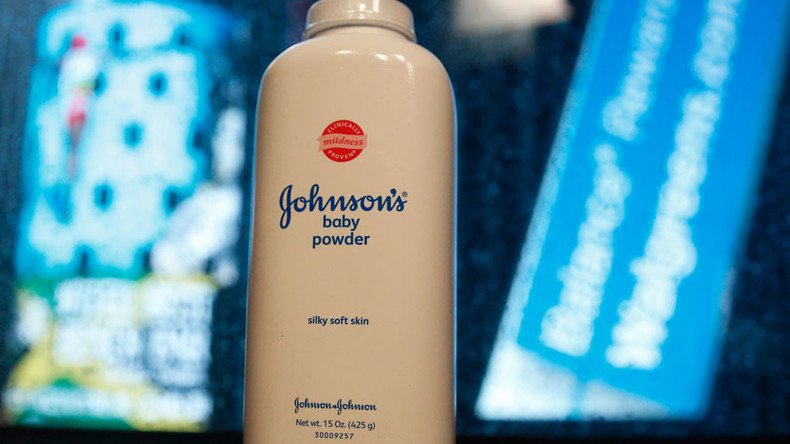 A court in St. Louis, Missouri has ordered the US pharmaceutical company Johnson & Johnson (J&J) to pay over $110 million to a Virginia woman, who claims she developed ovarian cancer after decades of using its talcum powder.
The verdict is the largest for J&J among nearly 2,400 current lawsuits accusing the company of insufficient warning to consumers about cancer risks connected to products containing talc.
Most of those suits have been filed in St. Louis. The company has already faced four previous trials, three of which resulted in $197 million verdicts against J&J and its talc supplier.
Lois Slemp won her case against J&J and Imerys Talc. She is currently receiving chemotherapy, as ovarian cancer diagnosed in 2012 has returned and affected her liver.
According to Ms. Slemp, cancer developed following four decades of using talc-based products manufactured by the companies, including J&J's Baby Powder and Shower to Shower Powder.
"Once again we've shown that these companies ignored the scientific evidence and continued to deny their responsibilities to the women of America," Ted Meadows, a lawyer for the suitor said in a statement
The jury awarded $5.4 million in compensation with $105 million to be paid as punitive damages, saying J&J was 99 percent at fault while Imerys was just one percent responsible.
J&J sympathizes with women impacted by oncological diseases, but plans to appeal, according to a company statement.
READ MORE: Monsanto attempt to block glyphosate from California cancer list tossed by judge
"We are preparing for additional trials this year, and we continue to defend the safety of Johnson's Baby Powder," J&J said.
In May 2016, the corporation lost another case over talcum powder products allegedly leading to cancer when a jury awarded $55 million to the plaintiff. Another jury hit J&J and Imerys with a $70 million verdict in October.
You can share this story on social media: