California wildfires cost state over $1bn – insurance commissioner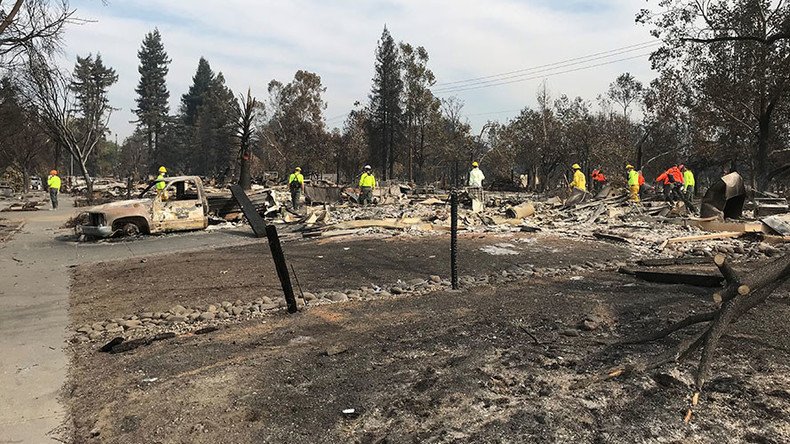 Wildfires in California, which have killed at least 41 people and left hundreds missing, have caused over $1 billion in losses, the state insurance commissioner has announced.
California Insurance Commissioner Dave Jones told reporters Thursday that more losses will be announced, in addition to the $1 billion in losses the state has suffered due to a multitude of wildfires.
The 17 wildfires in Northern California have scorched over 200,000 acres and destroyed or damaged nearly 7,000 homes, displacing approximately 100,000 people. So far, at least 41 people have died.
The US Department of Housing and Urban Development announced Thursday it will expedite disaster relief and grant 90-day moratoriums on foreclosures of homes backed by Federal Housing Administration loans, as well as offer modifications on those types of loans for all borrowers.
The eight largest insurers in the affected areas came up with the cost estimate, Jones said, according to the Associated Press.
READ MORE:'Horror & devastation': California wildfires death toll reaches 40 (VIDEOS)
You can share this story on social media: