Richard Spencer speech prompts state of emergency declaration in Florida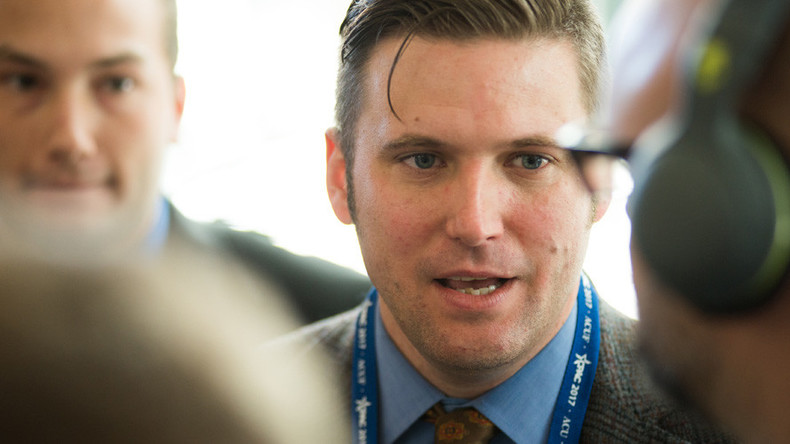 The Governor of Florida Rick Scott has declared a state of emergency in Alachua County. The announcement comes ahead of a speech at the University of Florida by prominent white nationalist Richard Spencer.
Spencer – who takes credit for coining the term 'alt-right' – is due to appear at the university in Gainesville on Thursday. Scott signed an executive order because he believes that the "threat of a potential emergency is imminent."
"We live in a country where everyone has the right to voice their opinion," Scott said in a statement accompanying the seven page executive order. "However, we have zero tolerance for violence and public safety is always our number one priority."
The order notes that prior speeches by Spencer in several US states "have sparked protests and counter-protests resulting in episodes of violence, civil unrest and multiple arrests." It gives state agencies the power to suspend rules and regulations, including preventing purchases, travel and certain personnel actions.
Scott said he has been in "constant contact" with Alachua County Sheriff, Sadie Darnell, who requested the executive order to "ensure that county and local law enforcement have every needed resource. We have zero tolerance for violence and public safety is always our number one priority," the governor added.
READ MORE: Milo Yiannopoulos filmed singing 'America the Beautiful' while neo-Nazis salute him (VIDEO)
Spencer has slammed the order on Twitter, retweeting numerous people criticizing it and saying that it could be used to suppress free speech.
Spencer and a group of torch-wielding white nationalists returned to Charlottesville, Virginia, earlier this month less than eight weeks after the infamous 'Unite the Right' rally that ended in one person being killed after a car rammed into a crowd of counter-protesters.
The National Policy Institute, the right-wing think tank headed by Spencer, tried to organize an event at the University of Florida on September 12, one month after Charlottesville, however, the request was denied on the basis that it could threaten public safety in Gainesville.