Wineries coping with California wildfires as death toll reaches 31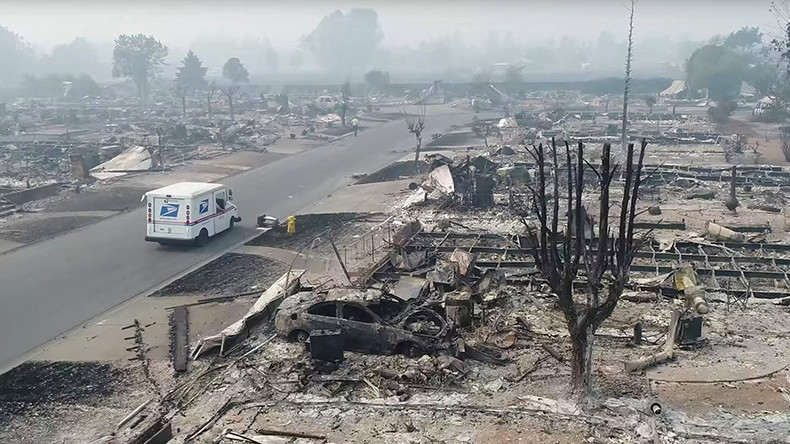 Officials have warned throughout the week that conditions in Northern California would worsen due to wildfires, with the death toll reaching 31 so far. Meanwhile, the state's famous wine country in Sonoma and the Napa Valley is being seriously threatened.
On Thursday, 22 fires continued to rampage across California's northern region, KCRA reported.
Over 8,000 firefighters are now fighting the flames, and the wildfires have destroyed more than 3,500 building and homes, totaling over 170,000 acres. They have also displaced some 25,000 people.
Sonoma County Sheriff Rob Giordano said recovery teams with cadaver dogs had been searching what's left of some people's homes in the county.
"We have found bodies that were completely intact, and we have found bodies that were no more than ash and bone," he said, BBC News reported.
"We are not even close to being out of this emergency," Mark Ghilarducci, the state director of emergency services said to reporters, according to BBC News.
On top of the loss of life, and destruction to property, the fires in Napa and Sonoma County could also prove devastating to the state's wineries and grape crops.
The wine industry got lucky with warm weather in Napa and Sonoma in the late summer and early fall, due to the heat contributing to the ripening process. This, in turn, brought along an earlier-than-usual harvest. But this year, only 10 to 30 percent of the grape crop currently remains on the vine, which is less than usual for the early days of October, the Orange County Register reported.
Even if the grapes make it through the flames unscathed, some of those grapes will be useless for the production of wine due to, what is called 'smoke taint'. This term is used to describe the the process in which smoke severely damages the flavor of the crop, and would be noticeable when tasting the wine.
"In really bad cases, it can really have the taste of an ashtray," Anita oberholster, a professor of viticulture and enology at the University of California at Davis said, according to CNBC.
The fires are said to be so severe that not a single part of wine country will be unaffected. Vineyards miles away from the flames could succumb to the smoke.
"The smoke taint thing will be global — both valleys," Alex Andrawes, a wine broker in Texas, and owner of PersonalWine.com, said, Fortune reported. "No pockets spared, I fear."
Wine writer, marketer and winery co-owner Julie Ann Kodmur commented on the wildfires from her home in Napa County.
READ MORE: Satellite images show devastating extent of California wildfires (PHOTOS)
"We are living through an unbelievable thing right now, from the air heavy [and] thick with ashes to the point you almost can't see a block ahead of you, to all of the devastation," she said, according to the Register.
Kodmur commented that her town in Napa has not been hit by the fires, but she worries very much about the wineries nearby.
"[My] concern is for Smith-Madrone," she said, speaking about her family's winery. "There are two fires in different places which could conceivably head that way. Stu and Charlie [Smith, brothers and the winery's co-founders] are doing everything they can do to prepare."
The wine institute estimates that California is the world's fourth-largest producer of wine. And in 2015, the wine industry employed around 325,000 people statewide, while taking in more than $57 billion in economic activity. This includes $7.2 billion in income related to tourism, according to the Register.