Satellite images show devastating extent of California wildfires (PHOTOS)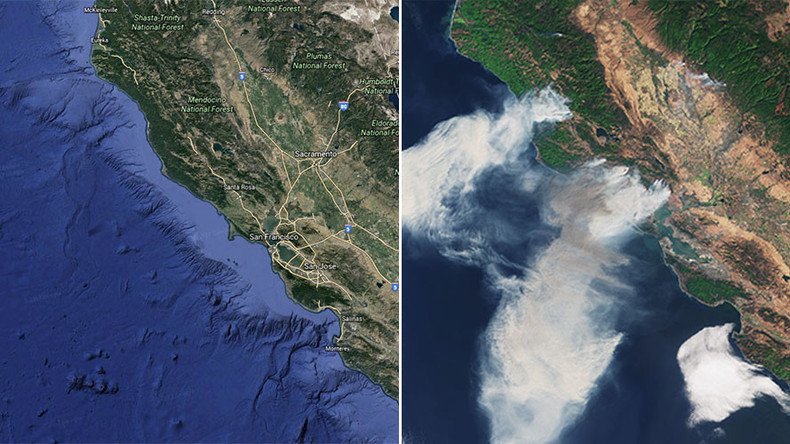 Satellite footage from before and after the worst wildfires in California's history show the widespread destruction the flames have left in its wake.
Authorities confirmed that 21 people have died, and over 3,500 structures in the wine country have been destroyed in what officials called "a serious, critical, catastrophic event."
READ MORE: Devastation of California's raging wildfires laid bare in drone footage (PHOTOS, VIDEO)
More than 15,000 acres of land, including vineyards in more than eight counties of northern California were engulfed by the flames of several wildfires that broke out this week.
Some 8,000 firefighters are focusing on protecting lives and property as they battle the fires ravaging through critically dry vegetation, said Ken Pimlott, Chief of the California Department of Forestry and Fire Protection.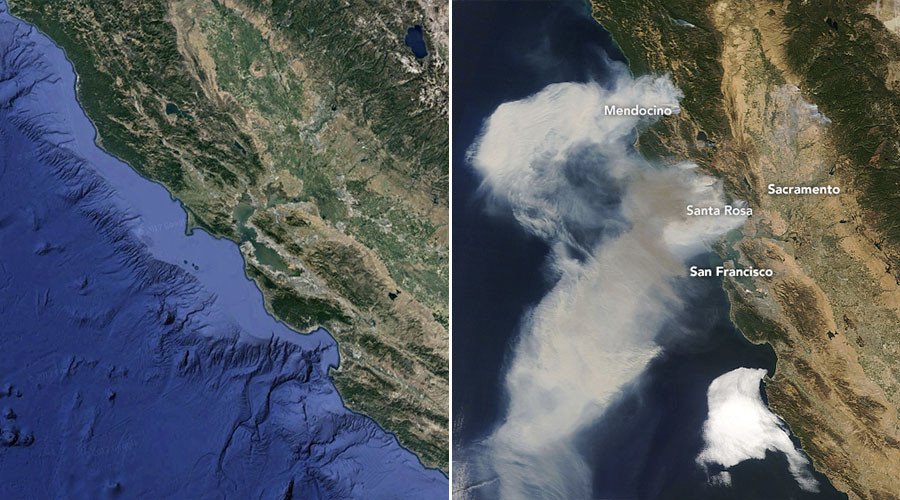 Recent satellite images from the National Oceanic and Atmospheric Administration (NOAA), the National Aeronautics and Space Administration (NASA) and the European Space Agency (ESA), compared with previous satellite images taken by Google Earth, show the full extent of the destruction and the active hotspots where temperatures are still rising.
The ESA captured this satellite image of smoke billowing from the wildfires Monday, and NASA's Aqua Satellite captured the hundreds of burnt acres around Napa Valley on October 10.
You can share this story on social media: