Mentally disabled man dead following altercation with Texas police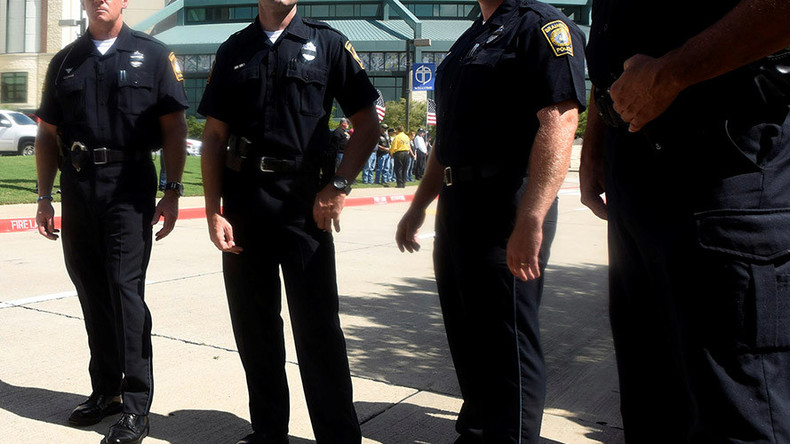 The Texas Rangers have launched an investigation into a local police department after a mentally disabled man, who also lived with chronic pain, died shortly after an altercation with officers.
Police in the city of Temple responded to a call about a disturbance at a downtown apartment building at approximately 7:30pm local time Thursday.
The man whom they encountered, and believed to be the cause of the disturbance, appeared intoxicated. When police attempted to arrest him, he resisted and began shouting again.
As the struggle continued, the man, later identified as Stephen Gayle, began showing signs of distress and an ambulance was called to the scene. He was taken to Baylor Scott and White Hospital but died shortly thereafter, at approximately 9:07pm.
"They handcuffed him, and then as they were taking him back to the car, he did that little yell again, and it was at that point that they decided that they would take him down," local pastor Wanda Nichols told the The Temple Daily Telegram.
"They actually got him down on his stomach, and one officer kept his knee in his back and the other one was down at the front, kneeling in front of him… and then he kind of straddled him and he started punching him in his face."
"At this stage of the investigation, there are no obvious indications that our officers acted outside the scope of their duties," Temple Police Department said in an online statement.
Gayle, 40, lived with an intellectual disability, sickle cell anemia and reportedly experienced nerve pain which forced his legs to lock up and kick, reports AP.
Eyewitnesses and family members dispute the official version of events, however.
"My brother, he wouldn't hurt nobody," Gayle's sister, Tiffany Nuckols said, as cited by AP. "My brother was a good person."
Nichols says she saw Gayle in the street yelling but thought he was addressing a child who was practicing with a football nearby.
"I thought that he was trying to get the attention of one of the little football players that were over there at the [Meridith-Dunbar] school, practicing. Next thing I know, an officer's car pulled up," Nichols told The Temple Daily Telegram.
"They were trying to get him in the car, and they kind of pushed him in, and I believe, once they pushed him in — because he was so tall — they slammed the door on his head."
Officers took Gayle out of the car soon after and he did not appear conscious so they attempted to resuscitate him on the scene before emergency medical responders arrived.
An autopsy has been ordered to determine the cause of death and the Texas Rangers are investigating the officers' conduct with assistance from the Temple Police Department's Violent Crime Squad.