CNN systematically violates Russian law – watchdog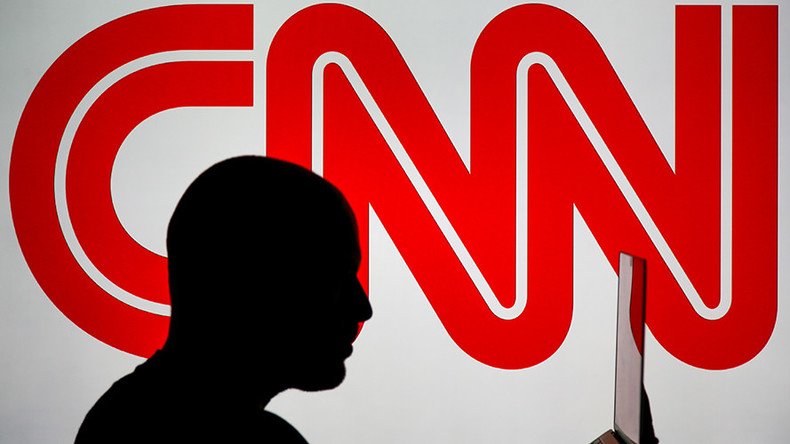 CNN International routinely violates Russian legislation, although that does not mean the US broadcaster should be banned from operating in the country, the Russian communications regulator has said.
"They (CNN International) allow themselves systematic violations of legislation. They are of a formal nature [and] are violations in broadcasting the television channel's registration data," Vadim Ampelonsky, spokesman for communications watchdog Roskomnadzor, told RIA Novosti.
Such breaches are "common," Ampelonsky acknowledged, but added that "it doesn't mean that we should not react."
"In any case, we aren't talking about the closure of the channel. An order was issued for the violations to be corrected," he said.
Ampelonsky didn't specify the penalty which could be imposed on CNN, only saying that "an administrative warning may be pronounced."
According to Russia's administrative code, the maximum fine for broadcasting incorrect registration data is 10,000 rubles (around $170).
A source familiar with the matter later told TASS that CNN has met the watchdog's demands and corrected the violations, which dealt with outdated registration data displayed by the broadcaster between programs.
"They have submitted paperwork which they believe should eliminate these shortcomings. These documents will be analyzed. But, in any case, even if the current violations are corrected, we'll still conduct systematic monitoring [of CNN and other foreign broadcasters operating in Russia]," Ampelonsky said.
Roskomnadzor head Aleksandr Zharov was also asked about the CNN issue on Friday, with Interfax journalists wondering if the complaints against the American broadcaster were a response to demands for RT to register as a 'foreign agent' in the US.
"I don't work at a political agency. I work at a watchdog. We detect violations in the media and react to them," Zharov replied.
READ MORE: CNN blasted by Harvey flood survivor for pushing 'microphone in her face'
Earlier in September, the US Department of Justice sent a letter to a supply company which provides for the needs of RT America, the US-based branch of RT, demanding that it register under FARA (the Foreign Agents Registration Act).
The move followed the introduction of a bill by a bipartisan group of American lawmakers, which would broaden the scope of FARA to include the Russian broadcaster.
RT Editor-in-Chief Margarita Simonyan decried the move as an attempt at an outright ban of the broadcaster in the US.
"They demand that we register as a foreign agent. This may lead to such restrictions that will simply prevent us from working in the country," she said.
Simonyan stressed that "there is no doubt that these decisions are politically motivated," adding that the whole situation was "very sad."
READ MORE: CNN commentator quits to join 'real' news on pro-Trump TV
Russian Foreign Ministry spokeswoman Maria Zakharova warned that being registered as a foreign agent may endanger RT staff working in America.
"Applying FARA to RT [America] will have serious legal consequences, and will also compromise the safety of its employees. It demands disclosure of the channel's confidential data, including the list of employees and their personal data. In the witch hunt atmosphere which has been established in the US, this provision may pose a real danger," Zakharova said during a weekly media briefing.
You can share this story on social media: