'Move to higher ground now': Puerto Rico dam failing after Hurricane Maria
Published time: 22 Sep, 2017 19:06
Edited time: 30 Aug, 2018 09:21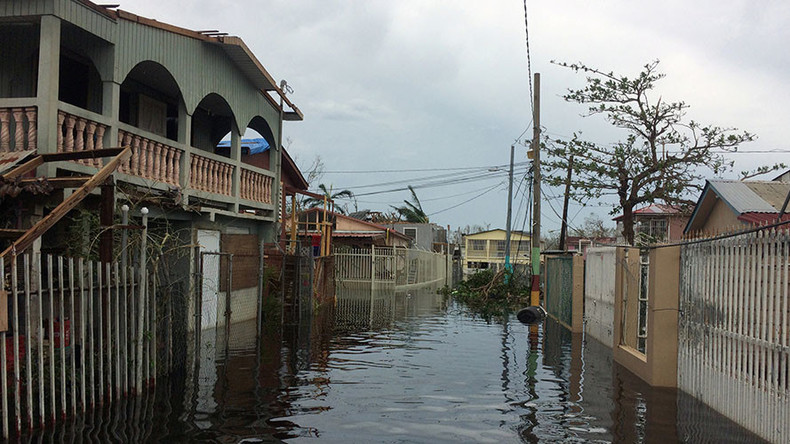 Evacuation orders have been issued for an area in northwestern Puerto Rico, after authorities said the Guajataca Dam was failing under the pressure of water accumulated from Hurricane Maria.
Operators reported that the structure was failing around 2:10 pm local time on Friday, causing flash flooding downstream on the Rio Guajataca, according to the National Weather Service (NWS) in San Juan.
The NWS has warned residents in "All Areas surrounding the Guajataca River" to evacuate immediately.
"Their lives are in DANGER!" the NWS tweeted just before 8:00pm GMT.
The reservoir, created in 1929 by the US Army Corps of Engineers, is located between the municipalities of Quebradillas, San Sebastián and Isabella.
Residents of Isabella and Quebradillas were told that the flash floods are an "extremely dangerous and life-threatening situation" and instructed to "seek higher ground now."
Buses are evacuating the residents from the two coastal towns, the NWS reported. According to recent estimates, Isabela has 45,000 residents while another 25,000 live in Quebradillas.
Puerto Rico is expected to receive an additional three to six inches of rain, according to an advisory issued by the National Hurricane Center at 6:00pm GMT.
Hurricane Maria was at Category 4 strength when it made landfall in eastern Puerto Rico on Wednesday. Authorities on the island said it caused "total devastation" to the island's infrastructure. Catastrophic flash floods were reported around the island, accompanied by widespread power outages.