Wing and a prayer? US Air Force may ground aging 100 A-10s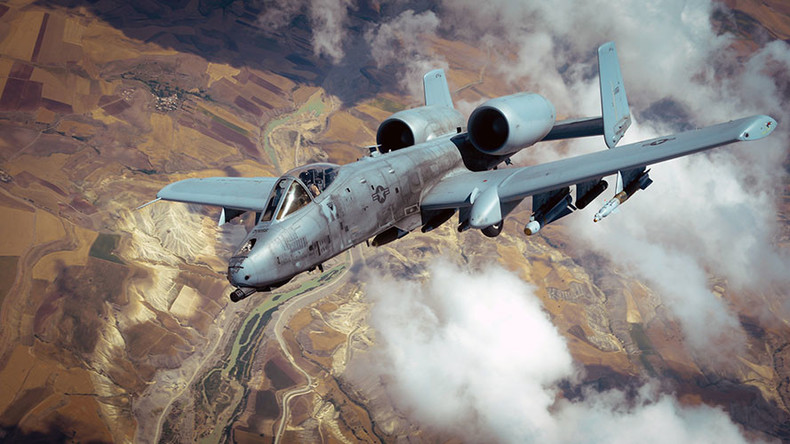 The US Air Force may ground around 100 of its A-10 Warthog jets already in 2018 fiscal year due to being unable to replace their aging wings in time, adding to the woes of the service, which recently halted flights of F-35s due to technical issues.
The US currently has 281 Warthogs, with 109 of them in need of wing replacements, Defense News reported.
Three A-10 squadrons may retire if the Congress fails to allocate funds for new wings, the Air Force said.
Read more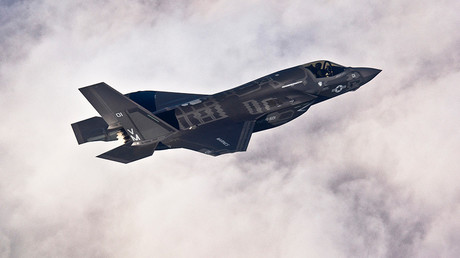 But even if the money is found, a lot of planes will still be grounded as manufacturer Boeing is experiencing difficulties with supplying the parts in time.
"What we will do, is we will have to manage the fleet in order to provide sufficient jets, particularly for the squadrons that are deploying in support to operations. But aircraft availability will be impacted due to the fact that we will not have sufficient wings to maintain the current aircraft availability," Gen. Ellen Pawlikowski, commander of Air Force Materiel Command, told Defense News.
According to Pawlikowski, the Air Force is even considering harvesting and repairing Warthog wings from written-off planes at the boneyard of Davis-Monthan Air Force Base in Arizona.
However, she acknowledged that the desperate measure only "gives us a few more hours" of flight, while the new wings are able to keep a Warthogs in the air for 16,000 hours.
Aircraft availability will be affected as the Air Force wound have to manage their fleet more carefully to provide A-10s for the US military operations, Pawlikowski said.
"So we'll just have to be sharper with where jets go and how we manage the mission in terms of the deployments to keep the squadrons whole," she added.
Pawlikowski said that some Warthogs could be ceasing its flights as early as 2019.
In a separate statement, Air Force Materiel Command said that "our current grounding projections are a few aircraft as soon as FY18 with approximately 70 running out of service life over the next several years."
Boeing has confirmed that it struggles with timely delivery of Warthog wings, saying that it "experienced a delay on a composite part built by one of our suppliers that is used to construct the outer wing panels on the A-10 Thunderbolt II."
Read more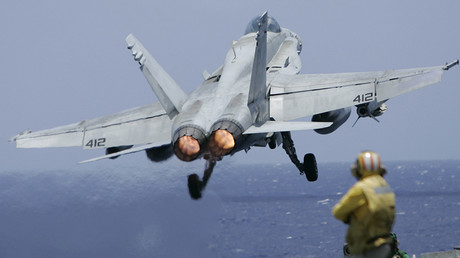 "We have assessed the issue and we continue to work closely with the U.S. Air Force and our supplier for a responsive and expedited resolution," the company said.
A-10 Thunderbolt II is a single-seat, twin turbo fan engine, jet which is used for air support and attack on ground targets.
It has been in service in the US Air Force since the 1970s, taking part in the Gulf War and the NATO bombing in Yugoslavia.
Warthogs have also been deployed in recent conflicts, including Syria, Afghanistan, Iraq, Libya and others.
The Air Force says that it plans to operate the A-10s at least until 2022.
On September 8, two A-10 jets have crashed northwest of Las Vegas, with their pilots managing to eject safely.
The planes were on a routine training mission at the Nevada Test and Training Range when the incident occurred. The reasons for the crash haven't been revealed yet.
In June, the US Air Force grounded dozens of F-35 jets after five pilots suffered hypoxia during missions.
The jet fighters resumed flights despite the cause of the oxygen-supply malfunction not being established and only extra precautions ordered.
In early 2017, Defense News reported that 62 percent of the 1,700 aircraft of the US Navy couldn't fly as there was not enough money to repair the planes.
The military aviation sector keeps experiencing problems despite the US having the largest military budget in the world.
READ MORE: Senate approves $700bn military budget
It was increased to $692 billion by the Senate earlier this week, with $640 billion to be allocated to purchase weapons, pay service members and other expenses and the rest spent on US foreign wars.