Senate approves $700bn military budget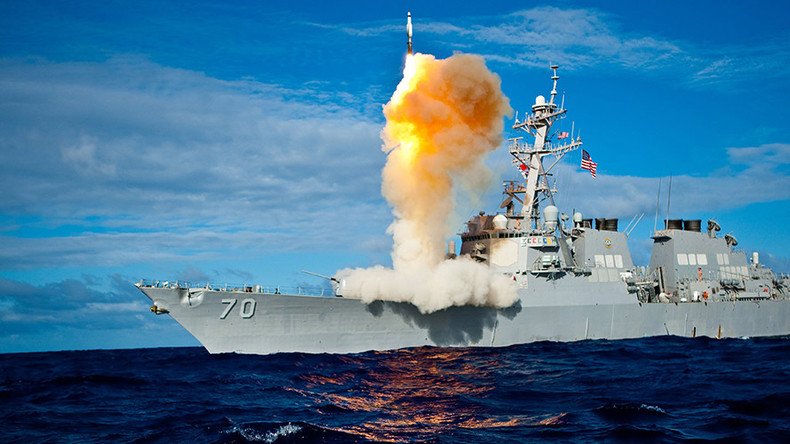 In an overwhelming 89-to-8 vote, the Senate has approved a defense budget of $692 billion. The National Defense Authorization Act, which passed the House on different terms, will go through a conference committee before it is sent to President Donald Trump.
Under the Senate version of the NDAA of 2018, the Pentagon would have $640 billion to purchase weapons, pay service members and cover other main functionary operations. There is also $60 billion in the budget for conducting war in Afghanistan, Iraq and Syria, as well as other countries.
In comparison, the Trump administration asked for $603 billion for the core activities and $65 billion for armed conflict and overseas missions.
The national defense bill also authorizes over $141 billion for military personnel costs, including pay, benefits, bonuses and moving expenses. It also provides a 2.1 percent pay increase for troops.
The Senate bill further authorizes an additional $8.5 billion for the Missile Defense Agency to strengthen homeland, regional and space missile defense. The $8.5 billion is $630 million above the request set forth by the Trump administration.
The act, however, did fail to include an amendment supported by the White House that would end automatic spending limits under the sequester mechanism, according to CNBC.
READ MORE: 'Unlimited war' and transgender troops: Amendments seek limits to military spending bill
More than 300 amendments had been proposed. However, just one received a roll call vote. Senator Rand Paul's (R-Kentucky) effort to repeal the 2001 and 2002 authorizations for military force in Afghanistan and Iraq was killed by senators from both parties.
You can share this story on social media: