'Unlimited war' and transgender troops: Amendments seek limits to military spending bill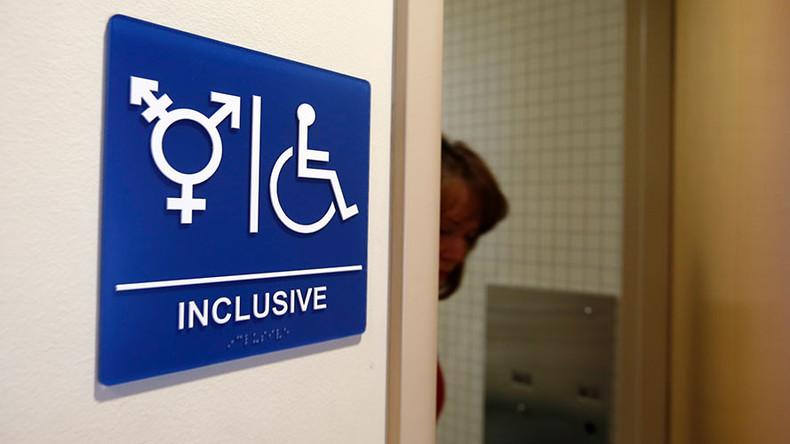 A rushed Senate vote on a military and defense spending will consider amendments on transgender troops after only two progressive lawmakers and libertarian-leaning Republican Senator Rand Paul urged more debate before voting.
The US Senate has agreed to vote on a number of amendments to the controversial military spending bill, including one proposing to end the 2001 authority for unlimited warfare, and another that would keep transgender troops in service.
READ MORE: Rand Paul threatens to hold up defense bill unless Congress votes to end wars in Afghanistan & Iraq
After several hours of contentious debate, an official vote on the $692 billion National Defense Authorization Act (NDAA) for 2018 is set for Wednesday, after Republicans and Democrats overwhelmingly came together to vote in favor of cloture, a motion ending the debate. Amendments will be considered, however, as the Senate continues to hammer out the details on the spending bill.
Senator Paul (R-Kentucky) threatened to slow the passage of the NDAA unless a vote came up on his amendment to end the wars in Afghanistan and Iraq. Paul sought to make this happen by sunsetting the 2001 Authorization for the Use of Military Force (AUMF) resolutions within six months.
"I rise today to oppose unauthorized, undeclared and unconstitutional war." Paul said Tuesday on the Senate floor. "What we have today is basically unlimited war, anywhere, anytime, anyplace upon the globe."
Hillary Clinton's former running mate, Senator Tim Kaine (D-Virginia), announced Tuesday that he will stand with Paul on the issue of revoking the AUMF. Kaine has championed a new AUMF for several years.
"I am supporting Senator Paul's amendment. I think it is way past time – way past time – for Congress to take this up and for everybody to be on the record. I think our allies need to know whether Congress supports the American military missions currently underway," Kaine said, according to The Hill.
Paul's effort has also been endorsed by his Tea Party ally Senator Mike Lee (R-Utah). The 16-year-long war in Afghanistan has so far cost $1.7 trillion, and has been responsible for the deaths of almost 2,400 US troops and over 100,000 Afghans, a third of them civilians.
Only two senators, however, joined Paul in voting against cloture. On Monday, the 16th anniversary of the 9/11 terrorist attacks, the Senate voted to limit further debate on the bill. Paul, Bernie Sanders (I-Vermont) and Ron Wyden (D-Oregon), were outvoted by 89 other senators who wanted to move to a final vote on the amendments.
Senators Kirsten Gillibrand (D-New York) and Susan Collins (R-Maine) proposed an amendment that would delay a vote on the NDAA until Defense Secretary James Mattis finalizes his review on President Donald Trump's order to ban transgender military personnel from the US armed forces, according to The Hill.
It is estimated that up to 15,500 transgender individuals are currently serving in the US military and their status has not been affected.
Senator Elizabeth Warren (D-Massachusetts) said Tuesday that she supports the NDAA. Warren has proposed an additional $45 million in funding for research and development in the military. She did, however, come out to support Paul's amendment to revoke the AUMF.
Following her comments, WikiLeaks co-founder Julian Assange pointed out Warren's usual support for progressive policies, except on this particular issue.
You can share this story on social media: