'Mini Satans': US Navy hospital apologizes after staff post 'outrageous' pictures of newborns online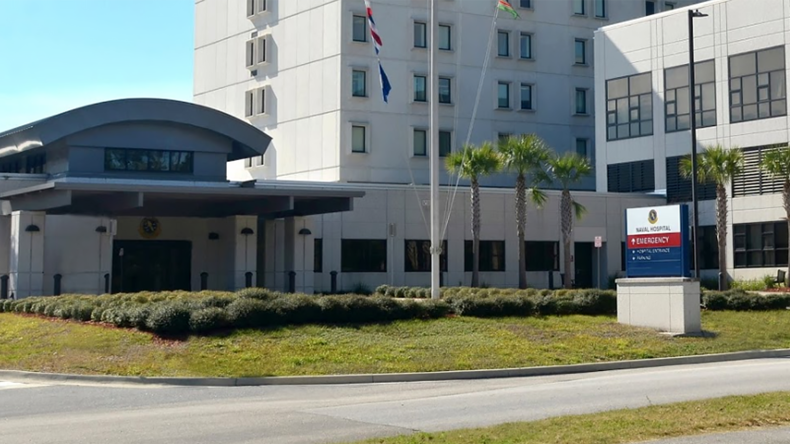 A Florida hospital has said that staff members who posted "inappropriate" photos and videos, describing newborn babies as "mini Satans," will face legal action.
The photos and videos, which the hospital have slammed as "outrageous," were taken recently at Naval Hospital Jacksonville in Florida.
The video shows a staff member making a newborn dance to a 50 Cent song while a photo shows a nurse making an offensive gesture in the baby's direction.
The photo is captioned "How I currently feel about these mini Satans." The images were obtained and broadcast, after being censored, by Jacksonville news outlet WJAX.
READ MORE: Former 'Satan-obsessed' TSA agent who made LAX threats ruled incompetent for trial
The head of the hospital, Captain David Collins, condemned the videos in a strongly-worded statement on Facebook.
"We are aware of a video / photo posted online. It's outrageous, unacceptable, incredibly unprofessional, and cannot be tolerated," Collins said. "We have identified the staff members involved. They have been removed from patient care and they will be handled by the legal system and military justice."
The statement added that the newborn's parents have been contacted.
You can share this story on social media: