Trump calls Kim Jong-un 'Rocket Man' after call with South Korean leader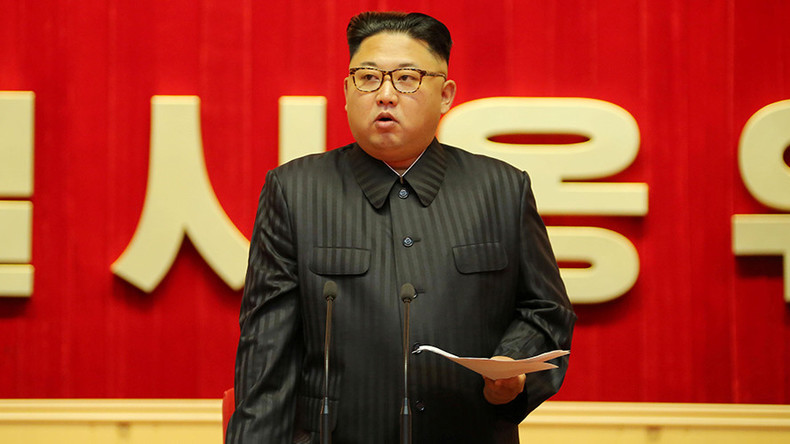 Donald Trump apparently has a new nickname for North Korean leader Kim Jong-un, labeling him 'Rocket Man' in a tweet after speaking with South Korean president Moon Jae-in.
The US president tweeted Sunday that he had spoken with Moon on Saturday night.
"Asked him how Rocket Man is doing. Long gas lines forming in North Korea. Too bad!" Trump wrote.
The leaders spoke about the escalation of tensions on the Korean Peninsula and reportedly agreed to impose greater sanctions on North Korea following its latest missile launch.
READ MORE: Pyongyang fires missile through Japan's airspace into Pacific Ocean
Unsurprisingly, Trump's reference to Kim Jong-un as 'Rocket Man' has whipped up a frenzy of memes and reactions online.
Some suggested the president was taking inspiration from Elton John, who wrote the 1972 classic hit.
Trump has used Twitter as his weapon of choice on many occasions to threaten North Korea amid escalating tensions between the two countries.
In April, he called Kim Jong-un a "madman with nuclear weapons" during a phone conversation with Philippines President Rodrigo Duterte.
You can share this story on social media: