Deserted Florida: Miami transforms into ghost town ahead of Hurricane Irma (PHOTOS, VIDEOS)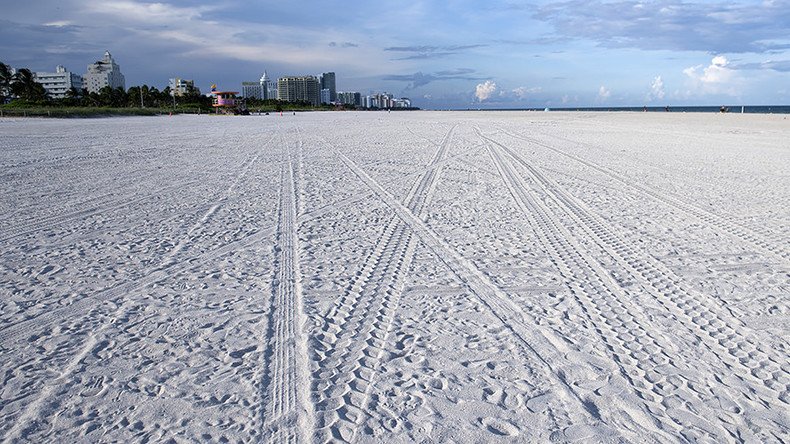 Eerie footage and images of southwest Florida reveal deserted beaches and cities in areas usually thronging with crowds as residents flee the region ahead of Hurricane Irma making US landfall.
Seven million citizens have now been ordered to evacuate and at least 51,000 people are staying in shelters in southeastern Florida, according to Florida emergency management officials.
The National Weather Service has warned residents that nowhere in the Florida Keys will be safe when Irma hits, while Florida Governor Rick Scott urged any hold-out citizens Friday night to leave immediately.
READ MORE: Stream of planes flees Florida ahead of Hurricane Irma (IMAGES)
Looking at footage from the scene, it appears many have heeded the warnings, as bustling tourist hotspots like Miami seem all but abandoned.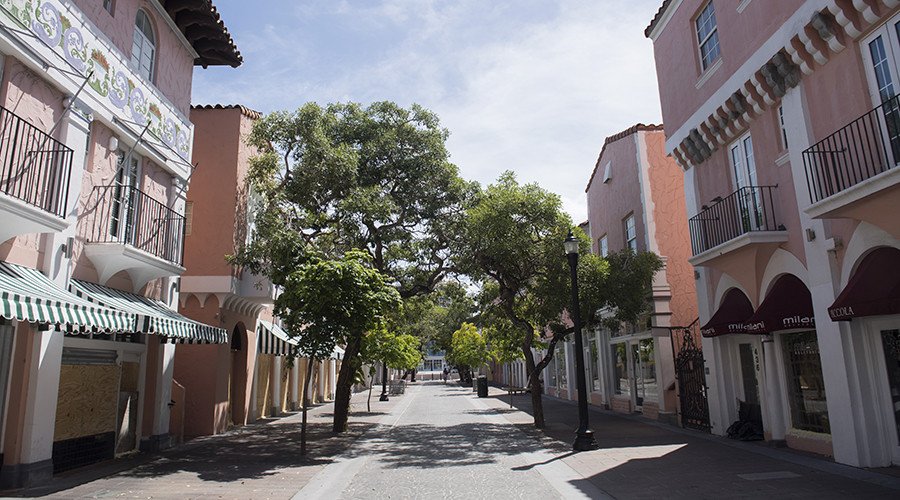 Videos and photos show empty streets in typically busy areas, and beaches are bare but for the most hardcore of wave watchers.
Impressive drone footage shows the sweeping desolation of Miami as it braces for Irma.
Similar scenes have been captured in other coastal areas given mandatory evacuation orders.
READ MORE: Hurricane Irma hurtles towards Florida Live updates
While Irma weakened to a Category 3 storm as it travelled along the northern coast of Cuba Saturday morning, it is predicted to return to Category 4 strength by the time it makes landfall across the Keys and southwest Florida early Sunday.
You can share this story on social media: