DEA agent kept job & security clearance despite sexual misconduct – probe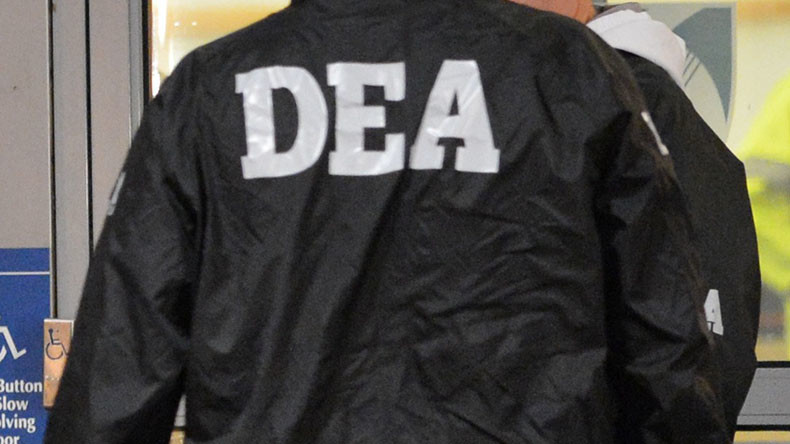 The US Drug Enforcement Administration (DEA) allowed an agent to stay employed even after he had sex in the office with a criminal and allowed her to listen to wiretaps, according to a report by the agency's internal watchdog.
"The Special Agent admitted to DEA OPR that he had, among other things: carried on an extramarital affair with a woman who was convicted criminal; allowed her after-hours access to a DEA office, including a drug evidence room; allowed her to listen to recorded telephone calls of subjects of DEA investigations; and had sex with her on numerous occasions in the DEA office and his DEA vehicle,"said the report by the DEA Inspector General (IG), released Thursday.
The disclosure follows an investigation ordered by the Justice Department into whether the former DEA administrator Michele Leonhart intervened and lied to Congress when it came to Special Agent Grant Stentsen's security clearance.
The DEA Office of Professional Responsibility investigated Stentsen [a pseudonym] over 11 incidents, but only two were described in the report. The other nine occurred before August 2013.
Five of the nine incidents involved damage to his DEA-issued vehicle. In response to the four other incidents, Stentsen received a letter of reprimand for consuming alcohol on duty while at a holiday party, and a 1-day suspension for "inappropriately displaying a firearm during a custodial interrogation at a local sheriff's office."
The report found that the special agent lied and "gave statements regarding his misconduct to the security clearance background investigators that were inconsistent with his admissions to DEA OPR Inspectors."
Stentsen's security clearance was suspended on March 24, 2015, making him ineligible for access to classified data. Three days later, DEA's acting chief inspector Herman "Chuck" Whaley reinstated his clearance, arguing that Stentsen's misconduct merited punishment but "did not raise national security issues because it did not involve lack of candor, foreign nationals, or a foreign country."
"Whaley substituted his uninformed, inexpert opinion for that of the trained, experienced analysis of Security Programs personnel," said the report.
The report found Whaley's decision "remarkable" since it coincided with the public release of the March 26, 2015 OIG report that found the DEA OPR failed to refer allegations involving sexual misconduct for review, "potentially exposing DEA employees to coercion, extortion, blackmail, all of which create security risks."
DEA administrator Michele Leonhart did not directly intervene in the reinstatement decision, the report found. She was told by Whaley that he opposed the suspension of Stentsen's clearance and that he intended to resolve the matter in a different manner. The report also cleared Leonhart of charges that she gave false testimony to Congress.
"Our investigation revealed that there is a lack of clarity within the DEA regarding who should determine whether allegations of findings of employee misconduct should be referred to Security Programs for adjudication," the IG report said.
Stentsen was placed on limited duty in May 2015, and eventually fired for misconduct in March 2016. He is appealing his removal.
Leonhart resigned in May 2015, in part due to pressure over the scandal. Whaley left the DEA in 2016 and now oversees a small sheriff's office in the Florida panhandle.
A Justice Department report in 2015 revealed that several agents had attended "sex parties" while they were on assignment in Colombia, involving prostitutes paid with drug cartel money.
READ MORE: Hookers & blow: Colombian drug cartels funded DEA sex parties with prostitutes
"Although some of the DEA agents participating in these parties denied it, the information in the case file suggested they should have known the prostitutes in attendance were paid with cartel funds," according to the 131-page report by Justice Department Inspector General Michael E. Horowitz.
The findings were part of a much broader investigation into the handling of allegations of sexual harassment and misconduct from fiscal 2009 to 2012 at several federal law enforcement agencies — the DEA, the FBI, the US Marshals Service and the Bureau of Alcohol, Tobacco, Firearms and Explosives (ATF).