Trump to meet new Russian Ambassador to US Antonov on Friday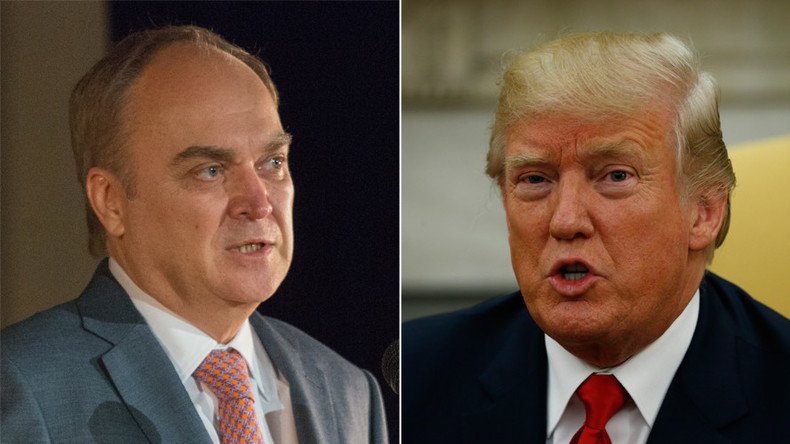 The new Russian Ambassador to Washington, Anatoly Antonov will present his credentials to US President Donald Trump on Friday, the White House has confirmed.
Earlier this week, Antonov presented his credentials to the US Department of State, and said he was awaiting a meeting with Trump so he would officially become the new envoy of the Russian Federation in the US.
Antonov, a career diplomat who previously served as Russia's deputy foreign minister, was appointed by President Vladimir Putin last month. He is replacing Sergey Kislyak, who was in charge of maintaining Russia-US relations for almost a decade before he ended his tenure in July.
Amid the growing anti-Russian hysteria in the US, some media outlets accused Kislyak of working for Russian intelligence. CNN once described him as "a top spy and recruiter of spies." Both Kislyak and the Russian Foreign Ministry have rejected the accusations as spurious.
On the day of Antonov's arrival to the US, the State Department announced the closure of three Russian diplomatic offices, including the consulate in San Francisco, California. The new ambassador responded by saying it was necessary to look at the situation "calmly and professionally."
You can share this story on social media: