Lavrov to Tillerson on consulate closure: We regret escalation of tension not initiated by Russia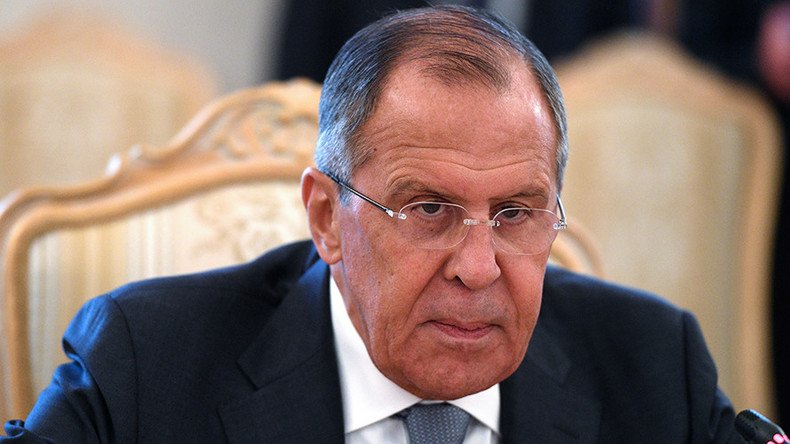 Russian Foreign Minister Sergey Lavrov has expressed regret over the "escalation of tensions" after the US State Department ordered Russia to close several diplomatic offices in the US within 48 hours.
Moscow will carefully study the new measures the US announced and will inform Washington of its reaction, Lavrov said.
Russia's new ambassador to the US, Anatoly Antonov, added that it's necessary to look into the situation "calmly and professionally."
Washington's move signals that "the US [has] announced the hot phase of the diplomatic war" between the two countries, Chairman of the Duma's Foreign Relations Committee said.
Despite the "extreme unfairness" of the action, Moscow should not respond "symmetrically," Leonid Slutsky said. He added that "all efforts should be made to preserve a decent level of diplomatic relations with the US, as a necessary component of global stability."
This is the latest in a series of tit-for-tat moves by Moscow and Washington.
On August 23, the US embassy in Russia suspended all "nonimmigrant visa operations" in Russia, saying they will be resumed only in the main embassy building in Moscow on September 1.
"NIV [non-immigrant visa] interviews at the US Consulates in St. Petersburg, Yekaterinburg, and Vladivostok are suspended until further notice," the embassy said in a statement.
"The first impression is that the American authors of these decisions made one more attempt to draw disfavor from Russian citizens toward the actions of the Russian authorities," Lavrov said earlier in August.
Moscow later stated it would take no action in response to the US Embassy's announcement on the processing of nonimmigrant visas, which Russian Foreign Ministry spokeswoman Maria Zakharova described as "the horror that the Americans have created."
Earlier this summer, Russia ordered the US mission to cut its personnel in Russia by 755 people and bring it in line with Russia's diplomatic staff in the US which is 455 people.
Moscow's move was in retaliation to the US Congress' approval of new sanctions against Russia which President Donald Trump signed into law.
Last year, the Obama administration expelled 35 Russian diplomats and seized two Russian compounds in New York and Maryland citing alleged Russian meddling in the 2016 US election.
Moscow has consistently denied allegations of its involvement in the US election.
Russian President Vladimir Putin said at the time he would not retaliate and would wait for the Trump administration to settle in, hoping for better relations between the two countries.
You can share this story on social media: