Lawmakers urge Trump not to pull out of US-South Korea trade deal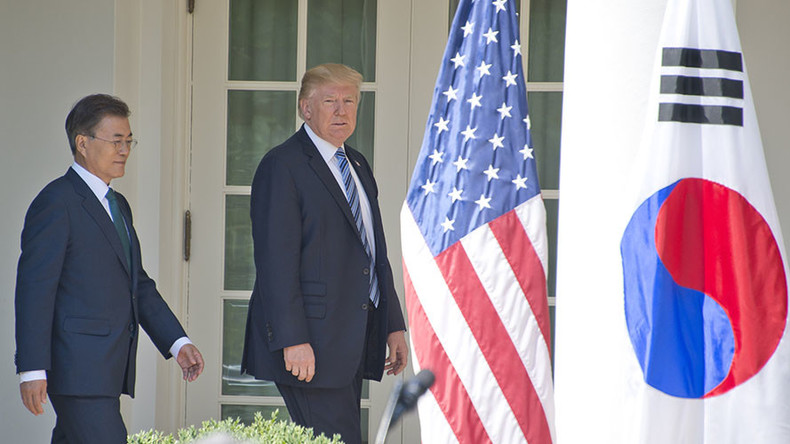 Members of Congress from both parties have called on US President Donald Trump not to withdraw from a free trade deal with South Korea in light of the missile threat from Pyongyang.
The United States "must not withdraw" from the free trade agreement with South Korea, senior Republicans and Democrats on congressional committees overseeing trade policy said in a statement on Tuesday.
Read more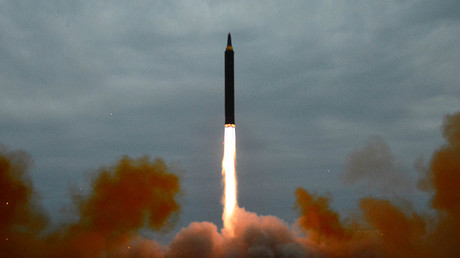 North Korea's latest nuclear weapons test "underscores the vital importance of the strong alliance between the United States and South Korea," the lawmakers added.
The statement was signed by Representatives Kevin Brady (R-Texas) and Richard Neal (D-Massachusetts), chairman and ranking member of the House Ways and Means Committee, as well as Senate Finance Committee Chairman Orrin Hatch (R-Utah) and Ranking Member Ron Wyden (D-Oregon).
Meanwhile, the US Chamber of Commerce has called on its members to lobby the administration to stay in the deal in an "all hands on deck" note this weekend, according to AP.
"The US will lose significant market share to the EU, Australia, China and others while sending a very dangerous message that America is not interested in doing business in Asia," wrote Tami Overby, the lobbying group's senior vice president for Asia.
On Sunday, North Korea launched its sixth and most powerful missile test, with Pyongyang claiming the test involved a powerful hydrogen bomb which can be mounted on an intercontinental ballistic missile (ICBM).
A day earlier, Trump told a Reuters reporter that withdrawing from the five-year-old United States-Korea Free Trade Agreement, also known as KORUS, was "very much" on his mind.
Trump had previously called the agreement "a horrible deal" that was "destroying" America.
"With the Korean deal, we terminate and it's over," Trump said in April, in line with his opposition to other free trade deals which saw many US manufacturing jobs shipped overseas.
Other administration officials, including US Trade Representative Robert E. Lighthizer and the president's economic adviser Peter Navarro, have complained that many South Korean industries, especially the automotive sector, enjoy government protections that make it harder for American companies to compete.
Since 2012, the US "trade deficit in goods with Korea has doubled from $13.2 billion to $27.6 billion, while US goods exports have actually gone down. This is quite different from what the previous administration sold to the American people when it urged approval of this agreement. We can and must do better," Lighthizer said in July, as the administration sought to renegotiate the deal with South Korea.
However, the talks stalled this summer as North Korea launched a series of missile tests and the Trump administration pledged to stand by its ally South Korea.