Astonishingly close lightning strike stuns staff at Quebec hunting lodge (VIDEO)
Published time: 2 Sep, 2017 14:03
Edited time: 3 Sep, 2017 10:06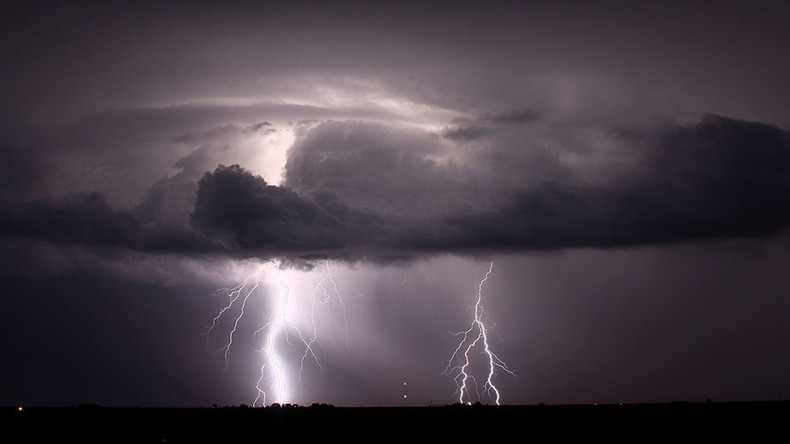 Staff at a Quebec hunting lodge may be keeping a nervous eye on the skies from now on after they were treated to an incredibly close look at a lightning strike.
Footage of the event at the Bryson Lake Lodge in Mansfield-et-Pontefract, Quebec was posted online Wednesday – and it does not disappoint.
READ MORE: Irma threat: US weather agency warns over 'fake forecasts'
In the video, filmed by employee Olivier Dorion, thunder can be heard rumbling in the distance before an explosion and a fiery neon flash take down a tree overlooking the main building. Dorion and his exhilarated companions can be heard screaming and cheering as the splintered tree trunk falls over the building's entranceway.
Writing on its Facebook page, the hunting lodge confirmed that all visitors to the retreat were safe despite the apparent damage done to one of the outbuildings.
"Everyone is okay," the post read. "Mother nature can be wild!"
The Bryson Lake Lodge in rural Quebec is set amidst more than 140 sq km of natural territory.
Described on its website as a "a nature lover's paradise," the lodge offers visitors moose and black bear-hunting packages. Hunting rates per four-person group can cost as much as $2,700 per week.