Irma threat: US weather agency warns over 'fake forecasts'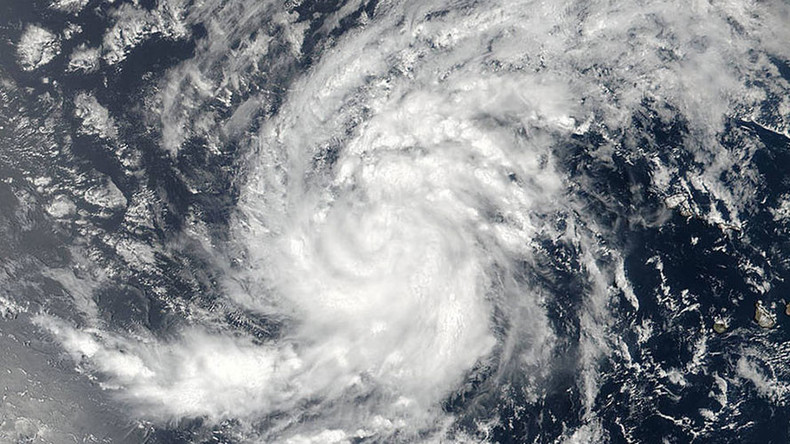 The US National Weather Service (NWS) has warned people to watch out for "fake forecasts" that say Hurricane Irma is set to make landfall in the state of Texas.
Texas is currently reeling from the impact of the devastating Hurricane Harvey, a storm that claimed the lives of more than 40 people and left around 430,000 people living in sheltered accommodation.
READ MORE: Hurricane Harvey could be one of the costliest natural disasters in US history
Now the development of second storm system, Irma, has US residents worried following suggestions online that it could follow a similar path to Hurricane Harvey.
One fake NWS and National Oceanic and Atmospheric Administration (NOAA) infographic shows Irma travelling through the Gulf of Mexico and making landfall near Houston.
But the US National Weather Service has moved to quell any panic, with a notice revealing that their latest projections only extend as far as Tuesday, and show Irma still out over the north Atlantic Ocean.
Further details on Irma released on Friday show the storm is actually almost as far from Africa as it is the US. While Irma is estimated to remain a powerful hurricane into next week, it is too early to tell exactly what direction it will take.
READ MORE: Breathtaking scale of Harvey devastation laid bare in stark Houston satellite images
"There are no coastal watches or warnings in effect," according to the NWS.
A number of meteorologists have also taken to Twitter to say that Irma is currently not considered a threat to Texas.
You can share this story on social media: