From statues & movies to Johnny Cash: Where next for the Confederate crackdown?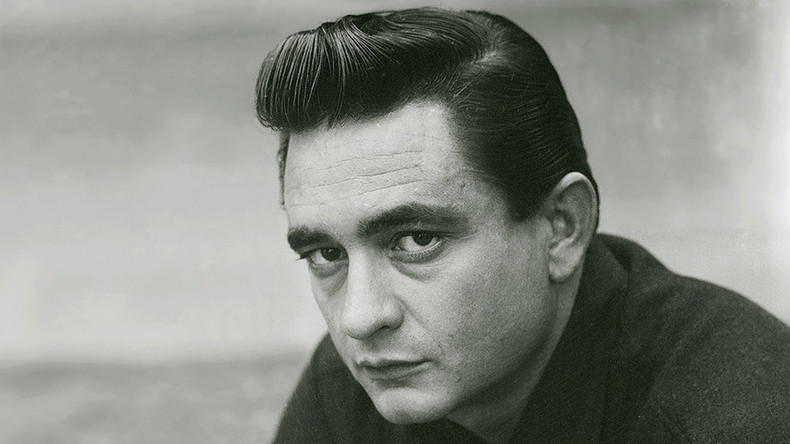 Whether you sing about him or have a name like him, no link with Robert E. Lee is off limits to activists. As statues of the Confederate general are toppled across the US, we look at which symbols have been targeted and ask which could be next.
Johnny Cash
The popular musician, known for his pacifism, once sang the song 'God Bless Robert E. Lee,' a title that without investigation may spark many to call for an all-out denouncement of the Arkansas man.
Taken from his 1983 album 'Johnny 99' the song isn't about his admiration for the general's beliefs, instead praising his decision to surrender which in turn saved further bloodshed.
"So this song is not about the North or the South but about the bloody brother war. Brother against brother father against son the war that nobody won. And for all those lives that were saved I gotta say God bless Robert E. Lee," Cash sings.
The Arkansas man isn't the only musician with references to the Confederate army, with band's such as Lynyrd Skynyrd and singer Kid Rock performing with the controversial flag on stage.
Those unfortunate enough to be named Robert Lee
Even having the name Robert Lee was enough to lose one man a shift at work. An Asian-American sportscaster was pulled from a game at the University of Virginia following the Charlottesville attack in which one counter-protester was killed. ESPN explained its decision was a response to the "coincidence."
READ MORE: 'Confederate' name gets Asian commentator yanked from ESPN telecast
"It's a shame that this is even a topic of conversation and we regret that who calls play by play for a football game has become an issue," ESPN said in a statement. Lee was moved to cover a different event following their decision.
'The Dukes of Hazzard'
The iconic '70s TV show couldn't have been more proud of their Confederate connections, sporting a Confederate flag on their famous Dodge Charger, named 'General Lee.'
In the show's 2004 big screen adaptation a statue of Robert Lee made a cameo as the film's heroes are chased by police through the streets of Atlanta.
Gone with the Wind
A Memphis theatre cancelled a showing of 'Gone with the Wind' after complaints it was "racist and insensitive." The Orpheum Theater had been showing the eight Academy Award-winning 1939 film annually for 34 years.
The decision was made following several complaints on Twitter under the hashtag #HattieMcDaniel, the name of the black actress who portrayed a housemaid in the film.
"As an organization whose stated mission is to 'entertain, educate and enlighten the communities it serves,' the Orpheum cannot show a film that is insensitive to a large segment of its local population," Orpheum President Bret Batterson said in a statement to Vulture.