'Confederate' name gets Asian commentator yanked from ESPN telecast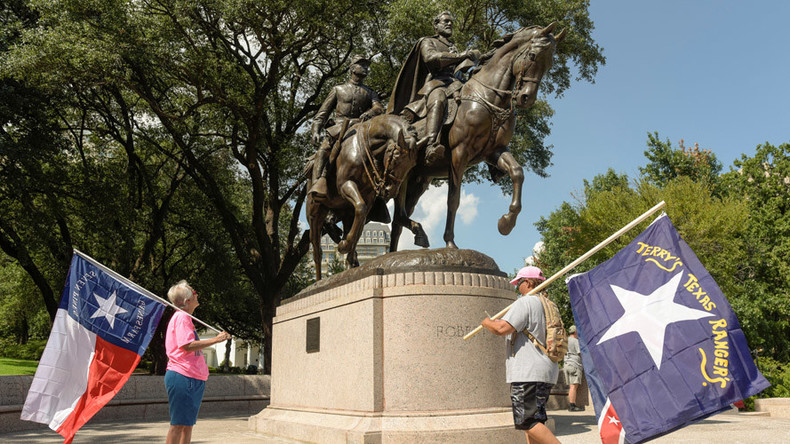 Asian-American sportscaster Robert Lee was pulled from a University of Virginia football game because he shares his name with a Confederate army general and his network did not wish to cause offence to viewers.
ESPN took the decision as Confederate leader Robert Lee has become synonymous with the recent Charlottesville protests and racially-charged unrest in many parts of the US.
Lee's monument was removed from the University of Texas this week, with the institution's president, Greg Fenves, saying it could otherwise be used by white supremacists as a focal point for "hatred and bigotry."
READ MORE: 'Symbols of subjugation': University of Texas removes Confederate monuments
"We collectively made the decision with Robert to switch games as the tragic events in Charlottesville were unfolding, simply because of the coincidence of his name," ESPN said in a statement to Outkick the Coverage on Tuesday.
Lee, the commentator, had been due to cover the game between William and Mary and the University of Virginia on September 2.
ESPN's decision comes after 32 year old Heather Heyer was killed when a car plowed into a group of counter protesters at a recent 'Unite the Right' rally in Charlottesville, Virginia.
"It's a shame that this is even a topic of conversation and we regret that who calls play by play for a football game has become an issue," ESPN said in their statement.
RT contacted Lee regarding the issue but have yet to receive a response.