Devastating aftermath of Hurricane Harvey as death toll rises (VIDEO)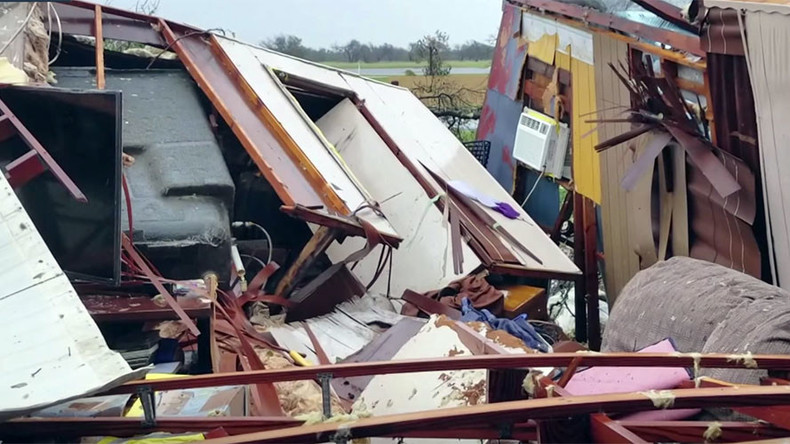 Collapsed houses, smashed cars and blown-off roofs have been left in the wake of Hurricane Harvey in southern Texas, footage from the scene shows. Now classified as a tropical storm, it threatens catastrophic flooding as rescuers continue to sift through debris.
Hurricane Harvey hammers Texas coast: LIVE UPDATES
Rubble lay strewn on the streets of Rockport as Hurricane Harvey slammed into southern Texas on Saturday morning. At least three people have been reported killed in the storm, the assistant fire chief with the Rockport Volunteer Fire Department, Roy Laird, told the Los Angeles Times. The number of casualties could rise as rescuers are still searching through the debris of collapsed buildings.
Read more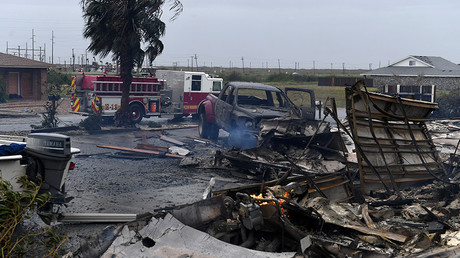 As the weather cleared, the full extent of the damage to Rockport became visible. Footage from RT's Ruptly video agency show surreal scenes as dogs wandered through the devastated buildings, and a laundromat with its roof blown clean off, exposing the rows of washing machines, some of them tilted over and some of them still standing.
Despite getting dozens of emergency calls, Rockport's firefighters were not able to respond to them all in time due to the horrific weather conditions, which even left the fire station itself battered with winds of over 125 mph.
"It rattled, it shook, but made it through it," Rockport Volunteer Fire Department Chief Steve Sims told ABC News.
Hurricane Harvey, a Category 4 storm, hit the Gulf coast of Texas at around 10:00 local time on Saturday with powerful winds and heavy rainfall. President Donald Trump intends to visit the area next week.