Priest peddled child porn to 'punish God' for poker losses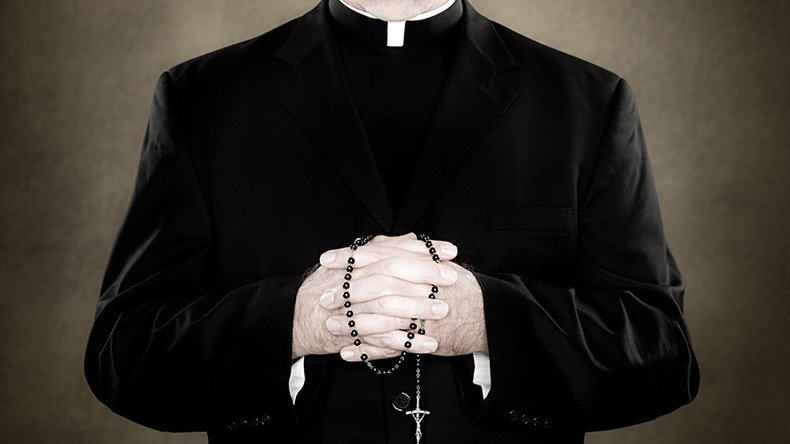 A Pennsylvania priest, convicted of downloading child pornograhpy, said he commited the crime to get revenge on God – who he felt was attacking him when he lost poker games.
Kevin Gugliotta, 55, from Mahwah, New Jersey, and a former priest in Honesdale, PA, was sentenced to 11 to 23 months in jail on Thursday, with credit for 10 months of time served while awaiting trial.
According to pre-trial records, Gugliotta told probation officers that he was an avid poker player, and he felt God was attacking him when he lost games. To get revenge on God, Gugliotta said, he downloaded child pornography.
"That was his reason. He's not happy that's how he felt, as the judge indicated. There are other ways to handle issues and handle anger," said Gugliotta's attorney, Jim Swetz, to WNEP.
READ MORE: 'Unacceptable for a Christian': Italian 'orgy & pimping' priest faces defrocking
Gugliotta was arrested in September 2016 and charged with 20 counts of possessing child porn and 20 counts of disseminating images of children involved in sexual acts. In March, he pleaded guilty to one count of dissemination in return for the 39 other counts being dismissed.
Gugliotta will remain on probation for five years following his release and is required to register as a sex offender for 25 years. He was removed from his parish by the Archdiocese of Newark in September, after they learned of the investigation.
Gugliotta could also face removal from priesthood "now that the process in the courts has been completed," said Jim Goodness, director of communications for the Archdiocese of Newark, to the Seattle Times. "We've also kept Rome abreast of the situation," he added.
You can share this story on social media: