Spanish bishop tells monks & priests to get 'anti-pedophile certificate'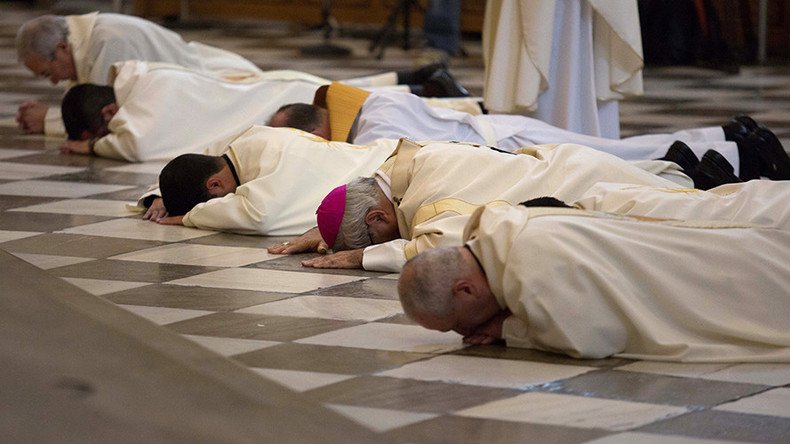 A Spanish bishop in the city of Lleida has told all parish staff, including priests and monks, to get a special "anti-pedophile certificate" to prove they have never committed a sexual crime.
Bishop Juan Piris Frígola said staff working within the parish of Lleida in Catalonia must present the special certificate, which is officially called the "Certificate of Sexual Offences" as proof they are not pedophiles, according to The Local.
The certificate is widely available throughout Spain and is issued through a government website.
Though it is usually obtained by those working with children, this new step from Bishop Frígola will affect some 80 priests, 100 monks and hundreds of volunteers who work with children in churches.
A September deadline has been set for staff to obtain the anti-paedophile certificate, with an estimated 600 people expected to apply.
READ MORE: Police search for child sex abuse victims of Spain's 'king of porn'
The Catholic Church in Spain has been at the center of numerous sex scandals in recent years, with few abusers being brought to justice.
In 2014, 10 priests were arrested in Granada for abusing an altar boy, but nine of those had the charges dropped because their crimes fell within the statute of limitations. Indictments against two laymen accused in the case were also dropped.
News from Spain: The pedophile priests of Granada have waged a smearing war against the victim calling him a criminal & mentally unstable..

— I am not amused.. (@VKateMitchell) February 4, 2015
A court in the southern Spanish city of Granada drops charges against nine out of 10 Catholic priests accused of sexual abuse.

— Keisha Burns (@KeishaBurns5K) March 3, 2015
Pope Francis became personally involved in the case and urged an investigation. The Pontiff also called the victim to offer his apologies.
More recently, a third teacher from a school run by a Roman Catholic order in Barcelona admitted sexually abusing students, a month after a former gym teacher confessed to the same crime, triggering another paedophile scandal in the city.
You can share this story on social media: