Police search for child sex abuse victims of Spain's 'king of porn'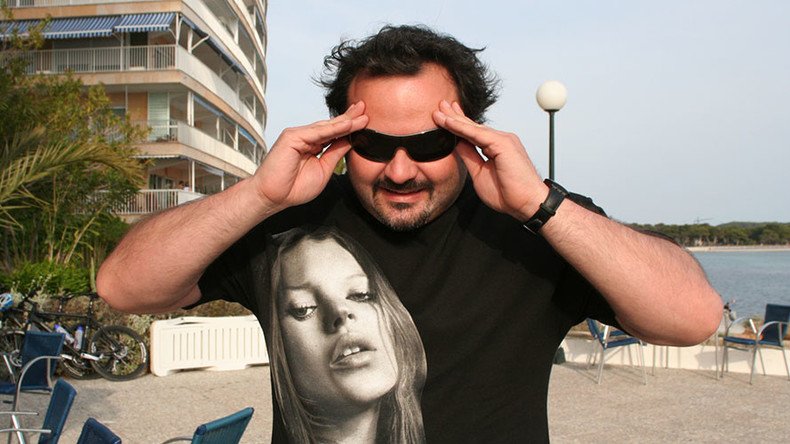 Police in Spain are searching for more child victims of the country's so-called "king of porn" after he was arrested last month on suspicion of distributing child porn, human trafficking and sexually abusing minors.
Ignacio Allende Fernández, or 'Torbe' as he's referred to in the porn industry, has been in custody since his arrest on April 25.
The Basque porn director and producer was arrested with five other people, including a Ukrainian citizen, after a minor told police she was drugged and forced to record pornogaphic scenes, The Local reports.
The girl told authorities she was approached in a Madrid bar to participate in a porn recording. She said she initially agreed, but when she later changed her mind and refused she was given drugs and forced to comply.
Police have since located several videos featuring minors on the server of one of Torbe's companies and appealed Saturday for the public's assistance in identifying the victims who appear in the footage.
After the girl's complaint, the investigators contacted the Central Brigade Against Trafficking in Human Beings which led them to an international trafficking network that allegedly brings Ukrainian women to Spain to shoot pornographic scenes, often against their will.
"They lured girls who had financial problems at home, gave them the necessary documents to enter Spain and once they were here they would... lock them up, often in the office where the recordings took place," Spanish police said in a statement.
Flows of money to tax havens as well as "smurfing" – the transfer of illicitly-obtained money in small amounts to avoid raising suspicions – were uncovered during the investigation.
Torbe also allegedly received large amounts of money from illegal sources.


Police conducted three property searches in Madrid, including a luxury hotel, and seized computers along with €6,000 in cash, video recording equipment and graphic material.
Torbe is the founder of one of Spain's oldest and most used pornography websites, Putalocura.
In 2006, Torbe was arrested for including a 17-year-old girl in one of his films, but was released two days later without charge after arguing that he had been led to believe she was older.
You can share this story on social media: