First-time drug injection used to execute alleged racially motivated murderer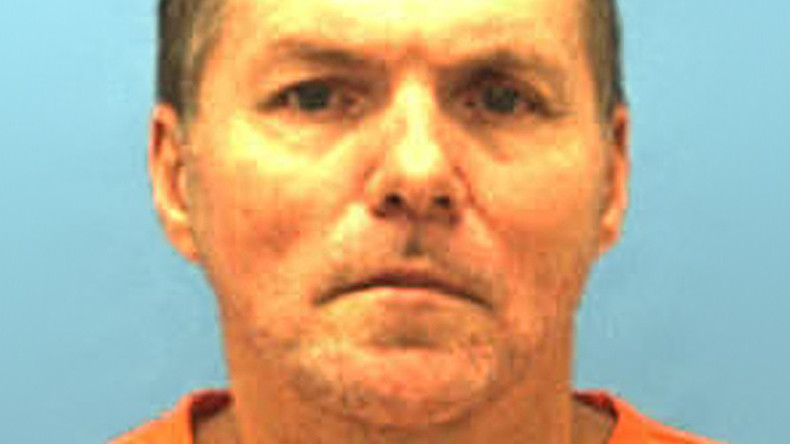 Mark Asay, the first white man put to death in Florida for the murder of a black man, was executed with a never-before-used, three-drug cocktail.
Asay, 53, who was convicted of double murder in 1987, was pronounced dead at the state prison in Starke at 6:22pm Thursday. His murder convictions are based on the shootings of Robert Lee Booker, 34, and Robert McDowell, 26. Booker was a black man and McDowell was mixed white and Hispanic.
Read more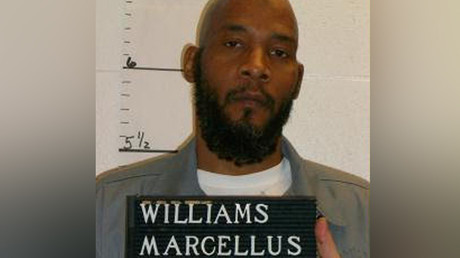 Etomidate, the anesthetic used to end Asay's life, had been approved for lethal injections by the Florida Supreme Court, but doctors hired by Asay's attorneys say the previously unused drug causes pain and involuntary writhing, according to the Guardian.
Earlier Thursday, the high court rejected Asay's final appeal to avoid his execution without issuing a comment.
Asay hired McDowell, who at the time was a prostitute dressing like a woman. When Asay found out McDowell's true gender, he killed him, prosecutors said. And when Asay murdered Booker, he purportedly made racist comments toward him.
In an August 23 interview with WJXT's Tom Wills, Asay acknowledged that he shot and killed McDowell in a drunken rage he does not remember, but Asay denied being a racist and killing Booker.
Asay was asked his thoughts on the August 12 "Unite The Right" rally in Charlottesville, Virginia, that ended with the death of a counter-demonstrator.
"I think it's foolishness," he said. "I think it's time that people come together and accept that it's just ignorance."
Asay said in the interview that he had white supremacist tattoos, such as a swastika, but said he only had the ink done to protect himself in jail at the age of 19. Asay stated that he had since covered up, burned or removed the ones on his body that he could reach.
Asay said he was not afraid of dying because he was a born-again Christian. He had also been seeking spiritual guidance from a black man named Norman Smith of Calvary Chapel in Melbourne, Florida.
Smith said Asay admitted to hurling racial epithets at Booker before he murdered him, but mentioned that he was drunk and angry, not a racist.
Smith spent two hours with Asay before he was put to death and the two spoke about the comments he made when killing Booker.
"Until I heard that, I would've never known that this man was tagged as a racist," Smith said.
Before Thursday's execution, Asay was asked if he wanted to make a final statement before he was put to death, to which he responded, "No sir, I do not. Thank you," according to WTOP.
A spokeswoman for the Florida Corrections Department, Michelle Glady, said there were no complications during the execution, and Asay did not speak as it transpired.
The execution was Florida's first since the practice was halted by the US Supreme Court in the state after finding Florida's methods for sentencing people to execution were unconstitutional.