Trump blames Congressional GOP leaders for debt ceiling 'mess'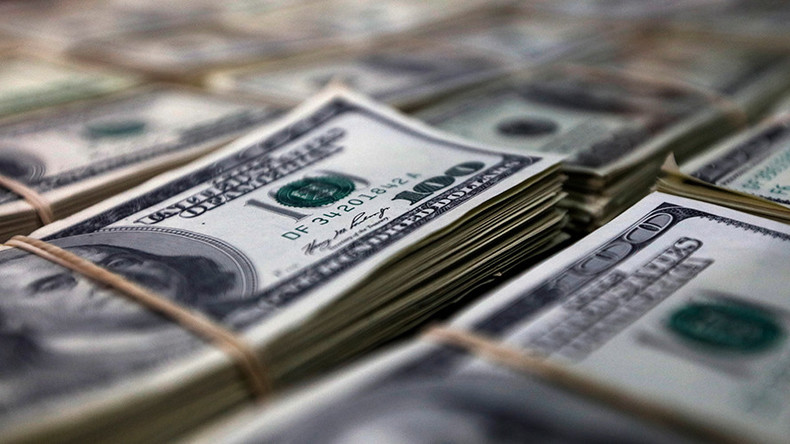 US President Donald Trump has chastised Republican leaders in Congress, implying that efforts to increase the country's borrowing limit to avoid a default on the nation's debt will be "a mess" due to obstruction from the opposition Democrats.
Trump tweeted on Thursday that he had advised the Senate Majority Leader Mitch McConnell (R-Kentucky) and House Speaker Paul Ryan (R-Wisconsin) to attach legislation to raise the debt limit to a bill he recently signed related to veterans.
"They didn't do it, so now we have a big deal with [Democrats] holding them up (as usual) on Debt Ceiling approval. Could have been so easy – now a mess!" the president said on Twitter.
I requested that Mitch M & Paul R tie the Debt Ceiling legislation into the popular V.A. Bill (which just passed) for easy approval. They...

— Donald J. Trump (@realDonaldTrump) August 24, 2017
...didn't do it so now we have a big deal with Dems holding them up (as usual) on Debt Ceiling approval. Could have been so easy-now a mess!

— Donald J. Trump (@realDonaldTrump) August 24, 2017
As Congress returns to Washington from its summer recess, it faces a September 30 deadline to raise the borrowing limit and avoid defaulting on US obligations. The government has enough money to pay its bills until September 29.
Without raising the limit, the US Treasury cannot issue any more bills, bonds or notes. It can only pay bills as it receives tax revenues.
After that, Congress would have to give permission for the government to borrow more money to meet its obligations, including Social Security and interest payments.
Congress also needs to pass stopgap legislation to avert a government shutdown when the fiscal year ends on September 30, raising the odds that the two measures will be tied together.
Read more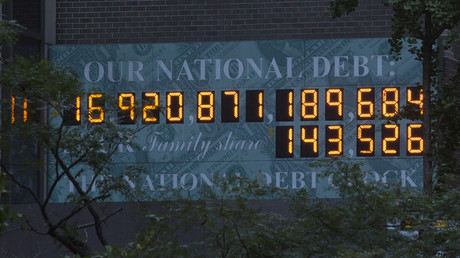 Congress suspended the debt ceiling on November 2, 2015, but the suspension expired on March 15, 2017. This means the statutory debt limit cannot go one penny higher than the $19.8 trillion it was on that day.
Since March, the US Treasury has been raiding federal pension funds to keep from issuing new debt. It will run out of those extraordinary measures in early September.
Speaking at an event with Boeing employees in Seattle on Thursday, House Speaker Ryan insisted Congress would "pass legislation to make sure that we pay our debts," according to AP.
"I'm not worried that's not going to get done because it's going to get done," he added.
In an interview with CNBC, Ryan said he didn't view Trump's tweets as "going after me."
He also said the idea of tying debt ceiling legislation to the veterans' bill had been considered, but that more options still remain.
At an event in Louisville, Kentucky on Thursday, McConnell did not respond to questions about Trump's comments.
During an appearance earlier this week with Treasury Secretary Steven Mnuchin, McConnell said"there is zero chance, no chance, we won't raise the debt ceiling."
"America's not going to default," he said. "And we'll get the job done in conjunction with the Secretary of the Treasury."
A debt ceiling bill cannot get through the Senate without the support of at least eight Democrats, giving the minority party leverage in the talks.
The federal government has never before defaulted on debt payments. Financial experts have warned that default on US bond payments could roil financial markets.
The veterans' legislation referred to by Trump is a measure he signed into law on Wednesday that accelerates the appeals process for disability claims at the Department of Veteran Affairs.
Earlier this week credit ratings agency Fitch Ratings said the country's AAA credit rating could be reviewed, "with potentially negative implications," if the US fails to raise the federal debt ceiling in a timely manner. In August 2011, Standard & Poor's stripped the United States of its highest rating during the debt ceiling showdown, pushing financial markets down.