Rally-goers arraigned for striking cops at 'free speech' Boston rally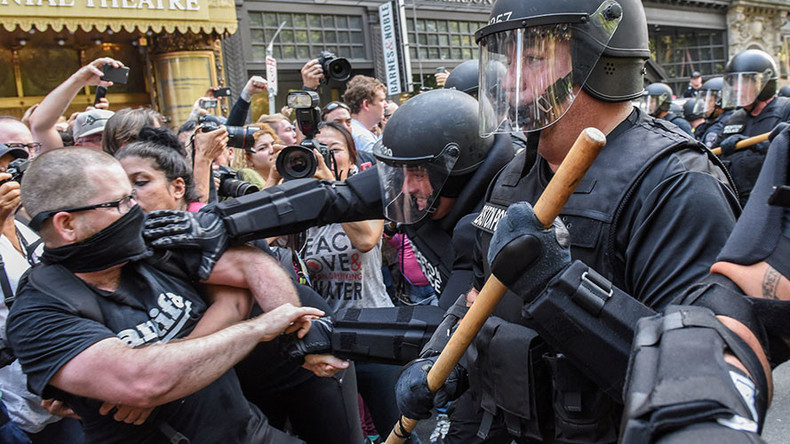 The first 13 arraignments of protesters and counter-protesters at a Boston "free speech" rally have concluded. Some attendees purportedly hit police officers with their hands and threw water bottles at them while exercising their first amendment rights.
The Suffolk County District Attorney's Office said that the 13 defendants were arraigned on Tuesday in relation to incidents that took place during the August 19 gathering in Boston. Fifteen of the total 18 defendants are being accused of assaulting police officers.
Read more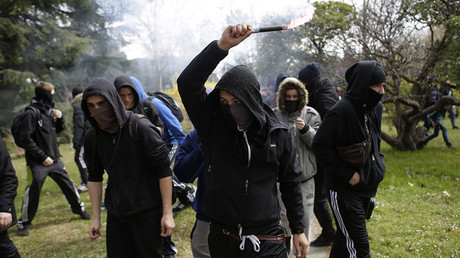 Authorities say that one person was arrested at the rally wearing body armor, carrying a loaded gun and four knives. He has plead not guilty to a weapons violation, according to the Boston Globe, and reported by NECN.
A total of 33 people were arrested at the gathering, four with weapons. Attendance at the rally grew to 40,000.
Authorities said the rally and counter-protest were mostly peaceful.
The Boston rally, and others, have been held to address a number of social issues in the US. Confederate statues, and the question of whether or not they should be removed, has rocked the nation in the past month.
Statues of Confederate-era politicians and generals, such as Robert E. Lee and Jefferson Davis, have been officially removed, vandalized, or forcibly toppled all across the US.
A rally in Charlottesville a week before the Boston rally, led to the death of a counter-demonstrator. A rally-goer affiliated with the conservative group, "Unite The Right," which organized the gathering to preserve a statue of General Lee, plowed his car into a crowd of pedestrians and counter-demonstrators.
READ MORE: Trump applauds nationwide protests that 'heal, make decades divided US stronger'
A petition was started last week that calls for the group, "Antifa," which participated in counter-demonstrations in Boston, to be officially labeled a terrorist organization by the US government. The petition has grown to 250,000 signatures in favor of classifying the group as such.