Die another day: Tillerson praises North Korea for restraint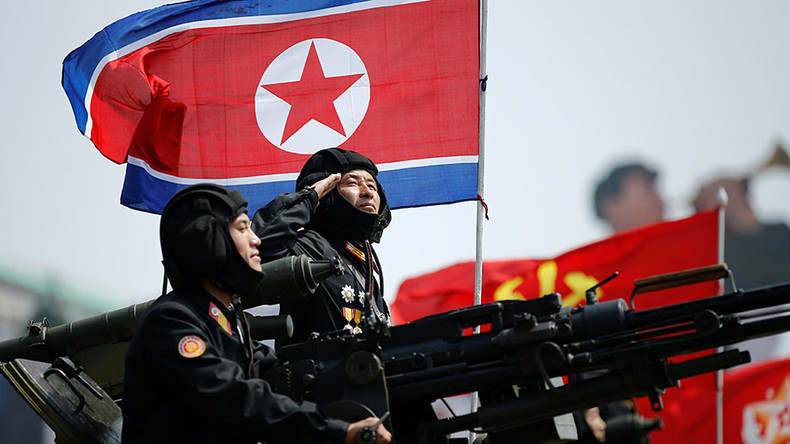 North Korea has not taken provocative actions lately and it could be a sign that Pyongyang is ready to show restraint, US Secretary of State Rex Tillerson said, opening the possibility of a dialogue with Pyongyang
"We have had no missile launches or provocative acts on the part of North Korea since the unanimous adoption of the UN Security Council resolution," Tillerson said, referring to a vote on August 5 to impose more sanctions against North Korea following its ballistic missile tests in July.
"We hope that this is the beginning of this signal that we've been looking for – that they are ready to restrain their level of tensions, they're ready to restrain their provocative acts, and that perhaps we are seeing our pathway to sometime in the near future having some dialogue," Tillerson said on Tuesday.
The remarks came the day after the US began large-scale military exercises with its ally South Korea near the North's border, which Pyongyang views as a threat to its security. The US claims the drills are meant as a deterrent to a potential aggression by the North.
Shortly before the allies embarked on war games this week, North Korean government channel Uriminzokkiri released a propaganda video showing members of the Trump administration, including Tillerson, engulfed in flames.
"The fate of the sinful US ends here," the video said, while showing a doctored image of US President Donald Trump standing in a graveyard.
Aside from threats in the media, however, North Korea has not taken any military actions since the beginning of August.
Earlier in the month, Pyongyang threatened to strike an area near US Pacific territory of Guam in response to Trump's statement that further threats from North Korea threats would be met with "fire and fury."
READ MORE: N. Korea will 'never step back an inch' from nuclear arms development – diplomat to UN
The North later said it was prepared to watch US actions in the region "a little more" before ordering the strike.
"The United States, which was the first to bring numerous strategic nuclear equipment near us, should first make the right decision and show through actions if they wish to ease tensions on the Korean peninsula and prevent a dangerous military clash," North Korean leader Kim Jong-un was quoted as saying by the state KCNA news agency.
Kim Jong Un of North Korea made a very wise and well reasoned decision. The alternative would have been both catastrophic and unacceptable!

— Donald J. Trump (@realDonaldTrump) August 16, 2017
Trump called North Korea's decision not to follow through with its threat against Guam "very wise," saying the consequences would be "catastrophic and unacceptable."
Last week, State Department spokeswoman Heather Nauert said that North Koreans "know what they should do," in order to start a dialogue with the US, but did not go into any specifics.
Meanwhile, Russia and China had proposed that the US and South Korea should freeze their military drills in exchange for the North putting a moratorium on further missile and nuclear tests.
READ MORE: US-South Korea drills could lead to 'uncontrollable phase of nuclear war,' North warns
Chinese Foreign Minister Wang Yi proposed the US and North Korea to "hit the brakes" and "lower the temperature" in their rhetoric. His Russian colleague Sergey Lavrov echoed the sentiments, saying that the crisis in the Korean peninsula needs to be "peacefully resolved by political and diplomatic methods."