US launches 1st investigation into China trade policies related to intellectual property theft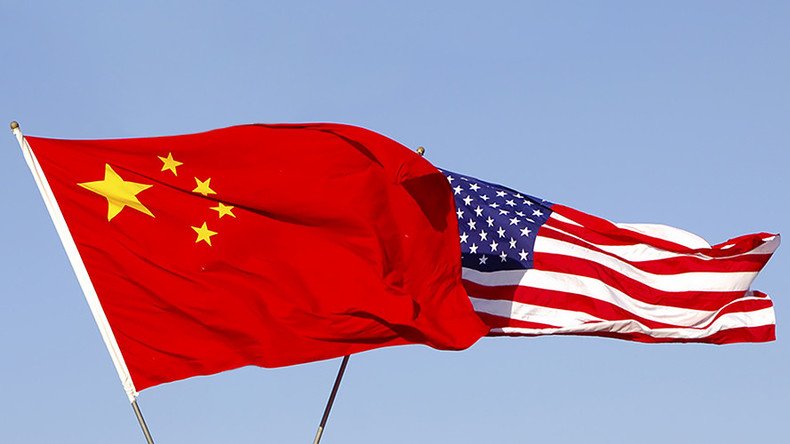 The US has launched its first direct measure against Chinese trade policies, initiating an investigation to determine if its largest trading partner has been engaging in unfair practices, a move that could potentially trigger an economic war.
On Friday, US Trade Representative Robert Lighthizer announced the initiation of a "Section 301" investigation to determine whether China's intellectual property (IP) policies and practices are "unreasonable or discriminatory and burden or restrict US commerce."
"After consulting with stakeholders and other government agencies, I have determined that these critical issues merit a thorough investigation. I notified the President that today I am beginning an investigation under Section 301 of the Trade Act of 1974," Lighthizer said in a statement.
Section 301 of the Trade Act of 1974 has not been extensively used since the 1980s. The law allows the president to impose trade sanctions, tariffs, or other trade restrictions in order to protect American industry without approval from the World Trade Organization (WTO).
The investigation was initiated after President Donald Trump signed an executive memorandum Monday, giving Lighthizer one year to look into China's trade policies and determine whether an investigation was necessary.
In the memo, Trump ordered Lighthizer to look into Chinese laws, policies and practices that may "encourage or require the transfer of American technology and intellectual property to enterprises in China or that may otherwise negatively affect American economic interests."
In response, Lighthizer said he would make the inquiry "one of USTR's highest priorities."
"We will engage in a thorough investigation and, if needed, take action to preserve the future of U.S. industry," Lighthizer said in a statement. "Potentially millions of jobs are at stake for the current and future generations."
The Trump administration estimates that China's intellectual property theft could cost the US as much as $600 billion a year.
Shortly before leaving the White House, former chief strategist Steve Bannon gave an exclusive interview to The American Prospect, a left-leaning magazine, in which he said the US should be "maniacally focused" on an "economic war with China."
Bannon specifically mentioned using Section 301 to investigate "Chinese coercion of technology transfers from American corporations doing business there, and follow-up complaints against steel and aluminum dumping."
At a press conference Thursday, China's foreign ministry responded to Bannon's remarks, calling the current state of US-Sino trade relations "mutually beneficial."
"A trade war does not serve the interests of any party, as fighting a trade war will not produce a winner," Hua Chunying, China's foreign ministry spokeswoman, said. "We hope that the relevant persons can stop perceive an issue of the 21 century with the zero-sum mentality of the 19th or 20th century."
You can share this story on social media: