Trump orders examination of Chinese copyright piracy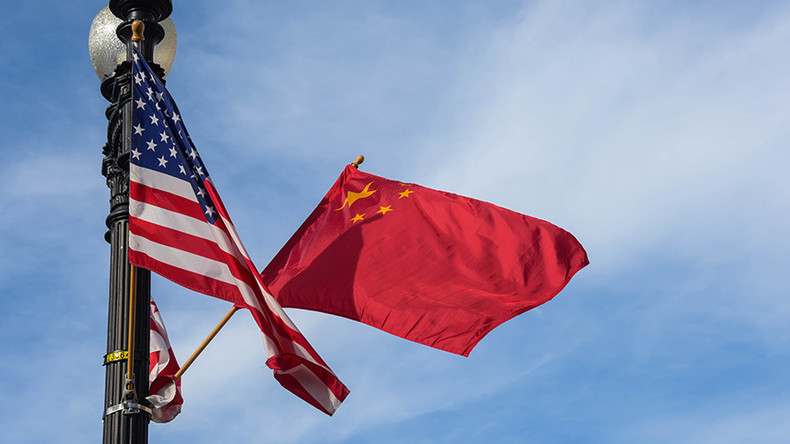 In what he described as "a very big move," US President Donald Trump instructed his trade envoy to examine China's policies and practices concerning US intellectual property, a promise he made during the 2016 election campaign.
The presidential memorandum signed this afternoon at the White House directs US Trade Representative Robert Lighthizer to "examine China's policies, practices and actions" when it comes to transfer of US technology and "theft of American intellectual property" and use "all options" to protect US interests.
Treasury Secretary Steven Mnuchin and Commerce Secretary Wilbur Ross were also in attendance.
"We're taking firm steps to make sure we protect the intellectual property of American companies and very importantly, of American workers," Trump said. "The theft of intellectual property by foreign countries costs our nation millions of jobs and billions and billions of dollars each and every year."
The investigation could potentially lead to sanctions against Beijing.
Asked about Trump's move, Chinese foreign ministry spokeswoman Hua Chunying said nobody would win in a "trade war" and that members of World Trade Organisation must respect its rules.
"Fighting a trade war has no future. There will be no winner and everybody will lose," Hua said at a press briefing on Monday.
Washington has also accused Beijing of not doing enough to rein in North Korea's nuclear ambitions, a claim China has strongly rejected.
"I want to say that China-US cooperation should be based on mutual respect and mutual trust," Hua said. "The Korean peninsula nuclear issue and the China-US trade issue are totally different and it's not appropriate to use one issue as a tool to keep pressure on the other issue."
On July 29th, Trump tweeted, "I am very disappointed in China. Our foolish past leaders have allowed them to make hundreds of billions of dollars a year in trade, yet they do NOTHING for us with North Korea, just talk. We will no longer allow this to continue. China could easily solve this problem!"
Earlier in April, the president wrote, "I explained to the President of China that a trade deal with the U.S. will be far better for them if they solve the North Korean problem!"
Last week, the Trump administration announced a plan to levy an import tax on shipments of aluminum foil from China, saying that it would be a penalty for China's "unfair" export subsidies.
Throughout his election campaign, Trump had accused China of taking advantage of the US and "stealing" American manufacturing jobs.
To discourage US companies from outsourcing manufacturing to China, Trump said his administration could slap tariffs on Chinese products imported into the United States.
You can share this story on social media: