1 US soldier killed, 11 wounded battling ISIS in Afghanistan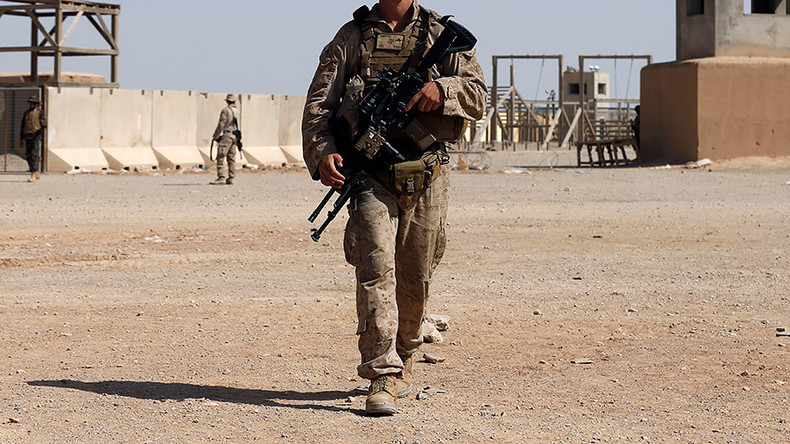 One American soldier was killed and a combined 20 US and Afghan troops wounded during operations against Islamic State in Afghanistan's Nangarhar province, as a number of senior Pentagon officials visited the country.
US and Afghan troops were hit by an explosion inside a building in Nangarhar Wednesday night, US military officials told Reuters.
The deceased US soldier was Staff Sgt. Aaron R. Butler, 27, of Monticello, Utah, according to the Department of Defense. He purportedly died after being injured by an improvised explosive device in a combat operation. The military is investigating the incident.
Utah Governor Gary Herbert said Thursday that the one killed and eleven injured soldiers belonged to the Utah National Guard. They ran into an improvised explosive trap while clearing a building.
Most injured US troops have already been treated and released from medical care, a US official told the agency.
US Air Force Secretary Heather Wilson is currently in Afghanistan, accompanied the branch's Chief of Staff General David Goldfein. They attended the ceremony at Bagram Airfield, near Kabul, as the flag-draped coffin with the dead soldier's remains was loaded onto a flight back to the US.
This is the 10th member of the US military to die in Afghanistan this year, according to the Pentagon. Almost 2,400 US troops have been killed in Afghanistan since October 2001, when the US accused the Taliban-led government of harboring organizers of the September 11 terrorist attacks and invaded the country.
Read more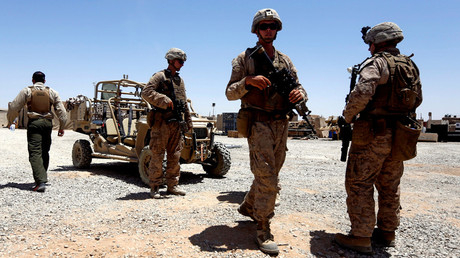 The US government has spent over $700 billion on military assistance, reconstruction and economic aid to Afghanistan since 2001. This includes $76 billion on weapons and equipment for the Afghan army and police, who are struggling to contain the resurgent Taliban and the emerging threat from Islamic State (IS, formerly ISIS/ISIL).
Some of the money has been outright wasted, according to the Special Inspector General for Afghanistan Reconstruction (SIGAR). One example SIGAR cited was the $93.81 million spent on uniforms with a "forest" camouflage pattern, which is largely unsuitable for Afghanistan's rugged landscape.

Though the Obama administration announced an official retreat from Afghanistan at the end of 2014, some 8,400 US troops remain in the country in an "advise and assist" capacity. About 5,000 more troops from 39 countries are also part of the NATO-led Resolute Support Mission.
President Donald Trump is still considering a number of proposals involving the 16-year war, including sending more troops and turning the effort over to private contractors.
Trump and his national security team, including Vice President Mike Pence, are scheduled to discuss Afghan war strategy at Camp David on Friday.