PETA seized family dog & euthanized it without consent (PHOTO)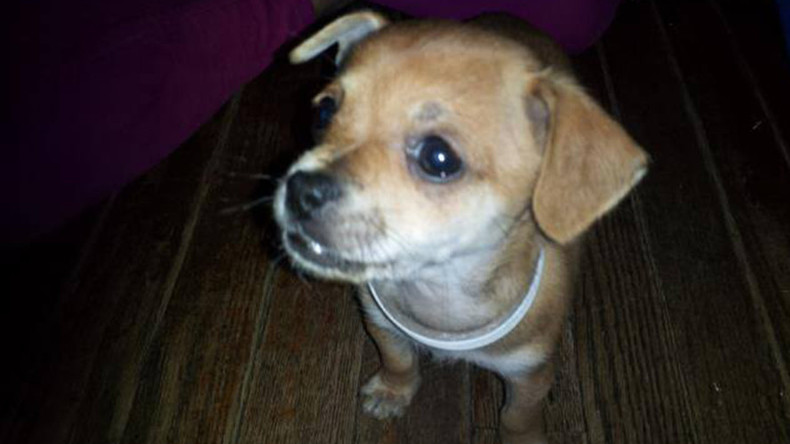 PETA will pay out $49,000 to a family in Virginia after members of the animal rights group took their dog from a trailer park and euthanized it without consent.
The incident happened in 2014, when two people associated with PETA removed an unattended chihuahua owned by Wilber Zarate from a public area in Eastern Shore, Virginia.
According to 13 News Now, Zarate's case against PETA alleged the dog had been put down before a five-day waiting period, after the group had been called into the neighborhood to help seize stray dogs.
PETA says the death of the chihuahua, Maya, the pet of Zarate's young daughter, was a "terrible mistake" and will now fork out $49,000 in compensation, reported the Associated Press.
Zarate had reportedly sought compensation of $7 million over the animal's untimely demise.
He had also alleged the incident came about because of PETA's opposition to the breeding of pets, which the organization denied.
In a statement to RT.com, PETA said the dog's death "was a tragic mistake."
"We will now, however, be looking at those behind the scenes who, in a third-party conspiracy, used a tragic accident to further their own ends and who, it is clear, salivated over the prospects of shutting down PETA's free and low-cost services to the community," it added, without identifying the alleged third party.
In addition to the $49,000 settlement, PETA will also make a donation to Virginia Beach SPCA in honor of Maya.
PETA's website states its euthanizes animals and and oppose"no-kill" shelters on compassionate grounds.
The group reasons that animals presented to shelters that do not euthanize are often turned away due to high capacity and therefore end up dying in cruel conditions elsewhere.
READ MORE: PETA stage graphic 'meat is murder' protest in Germany (VIDEO)
"We will never turn our backs on neglected, unloved, and homeless animals – even if the best we can offer them is a painless release from a world that doesn't have enough heart or homes with room for them," says a PETA blog post explaining their policy on euthanization.