'Unacceptable in 2017, or the year 40,000': PETA demands plastic fur ban for 'Warhammer' miniatures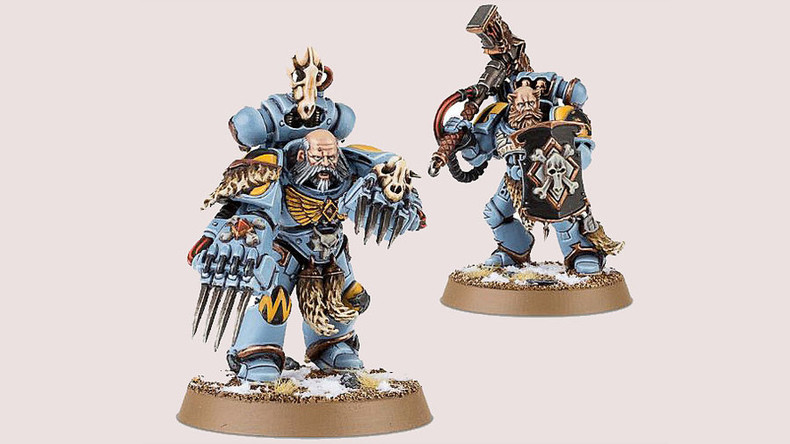 Publicity-hungry animal rights group PETA has picked a new target for its ire – the fur-clad fantasy characters of the 'Warhammer 40,000' board game, set 38,000 years in the future, which are produced from plastic.
"PETA has written to [Warhammer manufacturer] Games Workshop CEO Kevin Rountree asking that the leading British miniature war-gaming brand ban 'fur' garments from all Warhammer characters," read a statement that appeared on the PETA UK website on Tuesday. "While we appreciate that they are fictional, draping them in what looks like a replica of a dead animal sends the message that wearing fur is acceptable – when, in fact, it has no more place in 2017 than it would in the year 40,000."
PETA also questioned the characterization of the company's fearsome Space Marines, saying that "the grimdark, battle-hardened warriors… known for their martial prowess" wear "the skins of dead animals," which "doesn't take any skill."
The US-headquartered organization has piggybacked on the inevitable coverage – the petition has been written about in most major UK and international media – to demand a stop to real-life fur trade.
"Nothing on the bloody battlefields of Warhammer's conflict-ravaged universe could match the terrible reality that foxes, minks, rabbits, and other living beings experience at the hands of the fur trade," said PETA.
"Those killed for their fur typically first endure a bleak life inside a tiny, filthy wire cage before being electrocuted, drowned, or even skinned alive. Or they may be in the wild, minding their own business, when they get caught in a horrific bone-crushing steel-jaw trap – often languishing for days before eventually dying from starvation, dehydration, or blood loss."
While PETA, which supports direct action against animal testing labs and euthanasia of pet animals, has managed to attract attention with its latest campaign, it did not appear to do wonders for its credibility online.
While unusual by most activist standards, PETA's latest petition is neither the most eccentric, nor the most radical it has put forward since being established in 1980. PETA previously requested that the New York village of Fishkill choose a more fauna-friendly name, and campaigned for Walter Palmer, the dentist who shot Cecil the Lion in Zimbabwe in 2015, to be "hanged."
You can share this story on social media: