Baby found alive after 3 days in plastic bag, teen mother charged with attempted murder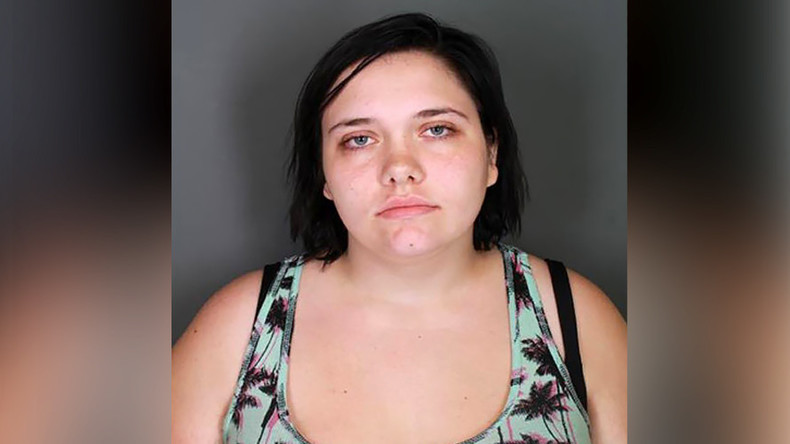 An 8-month-old baby was found alive in a plastic bag outside a home in upstate New York after being abandoned by her 17-year-old mother for three days.
Officers from the Elmira Police Department (EPD) responded to a call Tuesday about an infant child that was found alive in a plastic bag behind a home in upstate New York, according to a press release posted on the department's Facebook page.
Police said that the child was found by neighbors around 1:00pm after they heard a suspicious noise they thought might be an animal. When they went to investigate, they were amazed to find an infant's feet sticking out of a garbage bag.
"Her legs were just dangling in the bag, her head was in the bag, her whole head was covered all the way down," Kayla Seals, one of the neighbors who rescued the baby girl, told WENY.
Sergeant William Solt, with the EPD, said the neighbors brought the child into their house, washed her and immediately called 911. He said they were heroes for rendering aid and tending to the child until emergency responders arrived.
"Obviously, it's very heroic on their part to render aid, immediately get inside, as you would expect any decent human being to do. Washed up the baby as quickly as they could and did whatever they could until first responders arrived. They are truly heroes in this incident," Solt told WENY.
When emergency personnel arrived at the scene, the infant was immediately transported to the local hospital for evaluation and treatment. Police said the child was in "stable condition" and has been transferred to another hospital for further evaluation.
Numerous officers and investigators immediately began to investigate the incident, conducting interviews, and identifying persons of interest.
The investigation led police to the infant's mother, 17-year-old Harriette Hoyt, who was later charged with attempted murder in the second degree, a class B felony.
Initially, police described the child as a 12-to-16-month-old infant girl that had "apparently been abandoned behind a residence" overnight.
"Estimates of how long the baby was outside vary. We do believe that it's more than 12 hours at this point. We have people who said they thought they heard noises last evening. So there's no way to confirm this because, like I said, the child wasn't found until today," Solt told WENY.
Hoyt was arraigned in Elmira City Court on Tuesday, a spokesperson for the court told ABC News. She is currently being held in the Chemung County Jail on $250,000 cash bond. A preliminary hearing is scheduled to take place on Monday.
According to court documents obtained by the Associated Press, Hoyt abandoned the child near bushes in a backyard on August 5.
"The defendant made no attempts for over 72 hours thereafter to contact the child nor anyone in regards to the child's life and safety," the complaint says.
During those three days, the temperature reached above 70 degrees and below 50 degrees, according to the National Weather Service.
"You ain't got no right to do that to that baby. Ain't no right. And it really hurt my feelings. And I ain't got no kids, and you do that to a child, Lord," Karen Seals told WENY.
You can share this story on social media: