Trump's transgender ban violates Constitution, military lawsuit says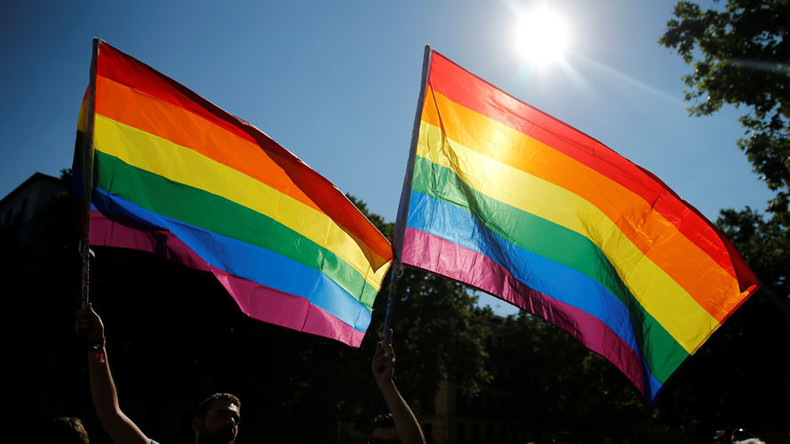 Five anonymous transgender members serving in the US military are suing President Donald Trump, claiming his military transgender ban violates constitutional protections of the Fifth Amendment.
Two advocacy groups filed the lawsuit on Wednesday in US District Court in Washington, DC, according to Reuters.
The suit was filed against President Trump, Defense Secretary Jim Mattis and other top officials, on behalf of the five, who said the ban violated the rights of service members' due process and equal protection under the Fifth Amendment, and asks the court to declare Trump's directive unconstitutional and to issue injunctions to stop its implementation.
In a Twitter post on July 26, Trump said the US government "will not accept or allow transgender individuals to serve in any capacity" in the military, a reversal of Pentagon policy that the lawsuit said was made without consulting senior military commanders.
....Transgender individuals to serve in any capacity in the U.S. Military. Our military must be focused on decisive and overwhelming.....

— Donald J. Trump (@realDonaldTrump) July 26, 2017
The plaintiffs are all listed as Jane Does to protect their identities. Three are soldiers in the Army, one is in the Air Force, and one is serving on active duty in the Coast Guard.
Among the plaintiffs, Jane Doe 1 submitted her prospective resignation rather than been involuntarily terminated as transgender. Jane Doe 2 was concerned the ban may result in early termination of her contract with the military. Jane Doe 3 expected to deploy to Iraq son and had intended to extend her contract. Jane Doe 4 received medical treatment for her gender transition and hoped to reach her 20-year service benchmark and Jane Doe 5's livelihood depends on the military.
Trump's announcement cited healthcare costs and unit disruption as the rationale for banning transgender service members. Critics said the ban appealed to Trump's religious, conservative base.
The complaint argues Trump's ban contradicted findings in a Rand Corporation study commissioned by the Pentagon that found allowing "transgender people to serve would cost little and have no significant impact on unit readiness."
The Rand study suggests there are currently between 1,320 and 6,630 transgender people actively serving in the US military.
The ban also reverses Pentagon policy instituted in 2016 that allowed transgender people to serve openly in the military, stated the complaint.
The policy change led the plaintiffs, and others, to follow protocol and inform their chain of command that they were transgender and did so under the knowledge that the US promised "it would permit them to continue to serve their country openly," for those who had built their lives around their military service.
"Execution of the President's directive will result in an end to service by openly transgender service members and has already resulted in immediate, concrete injury to Plaintiffs by unsettling and destabilizing plaintiff's reasonable expectation of continued service," stated the complaint.
The Jane Does are being represented by attorney from GLBTQ Legal Advocates & Defenders and the National Center for Lesbian Rights.
The American Civil Liberties Union said it was preparing its own lawsuit.
"The ACLU send a letter to the White House [on Tuesday] formally informing them that we intend to sue and telling them to preserve all documents related to their planned ban on trans military members in preparation for our forthcoming lawsuit," Ryan Karerat, communications strategist for the ACLU, according to the Huffington Post.
Joseph Dunford, the chairman of the Joint Chiefs of Staff, said in a memo a day after Trump's tweets that there would be no change in policy until Mattis received an official order from the president.
That order has yet to be issued.
"In the meantime, we will continue to treat all of our personnel with respect," Dunford said.