Louisiana annuls law restricting immigrants' right to marry
Published time: 9 Aug, 2017 19:19
Edited time: 14 Feb, 2018 15:49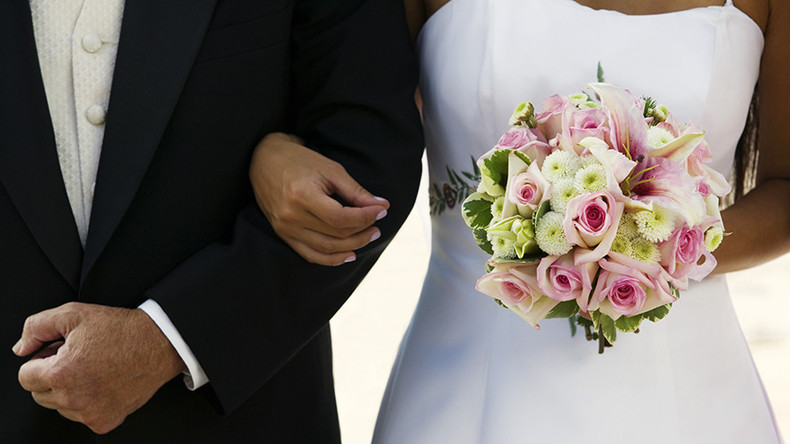 A federal judge in Louisiana has struck down a state law that prohibited a Vietnamese refugee's right to marry his fiancée without a birth certificate. The judge said the law was unconstitutional and discriminatory.
The federal judge issued a permanent injunction against a Louisiana law on Tuesday which he ruled created classifications that distinguished between US citizens on the basis of their national origin, creating a separate class, and violating equal protection clause rights.
"The State of Louisiana fails to demonstrate in their opposition that this classification based on national origin furthers a compelling governmental interest that justifies treating this plaintiff and other similarly situated US citizens differently from US-born citizens merely because of where they were born," US District Judge Ivan Lemelle wrote in his ruling, according to CourthouseNews.
"Based on the undisputed facts and controlling case law it is clear that these classifications are unconstitutional."
The ruling concerns Viet "Victor" Anh Vo, who was born in an Indonesian refugee camp after his Vietnamese parents fled the country as refugees. Neither Vietnam or Indonesia recognized his birth, and he was never issued with a birth certificate.
Vo, 32, has lived in Louisiana since he was three months old, and became a naturalized citizen when he was eight. In 2016, he and his girlfriend decided to get married and applied for a marriage license from the state of Louisiana.
But Vo was denied a marriage license under Act 436, which was signed in to law in July 2015 and requires applicants to have a certified birth certificate, a valid or unexpired passport or unexpired visa. Vo had only a valid driving license and a social security number, and filed a lawsuit in October 2016 seeking injunction relief. A hearing in March 2017 granted him a preliminary injunction.
Louisiana court struck down anti-immigrant marriage law, which blocked many of state's refugees from getting married https://t.co/OEkpTkg45c

— Catherine Rampell (@crampell) March 22, 2017
The state law placed additional burdens on foreign-born applicants and their spouses, making it difficult if not impossible to obtain marriage certificates, Vo said in his complaint.
The state sought a declaration that Lemelle's ruling would apply exclusively to Vo.
Vo was represented by the National Immigration Law Center, the New Orleans Workers' Center for Racial Justice, and Skadden, Arps, Slate, Meagher, & Flom.
"The decision today reflects Louisiana's proudest legacy, as the birthplace of movements for human and civil rights," Mary Yanik, an attorney with the New Orleans Workers' Center for Racial Justice, said in a statement. She said the law came from the politics of "hatred and discrimination" and "not what Louisiana stood for."
In July 2015, before Act 436 took effect, state Senator Conrad Appel, a Republican, warned that it would be unnecessarily burdensome, and that it would be a "mistake" to use marriage to regulate immigration, according to a statement released by the New Orleans Workers' Center for Racial Justice, which filed Vo's lawsuit.