'Unconstitutional': Chicago sues Trump administration over immigration enforcement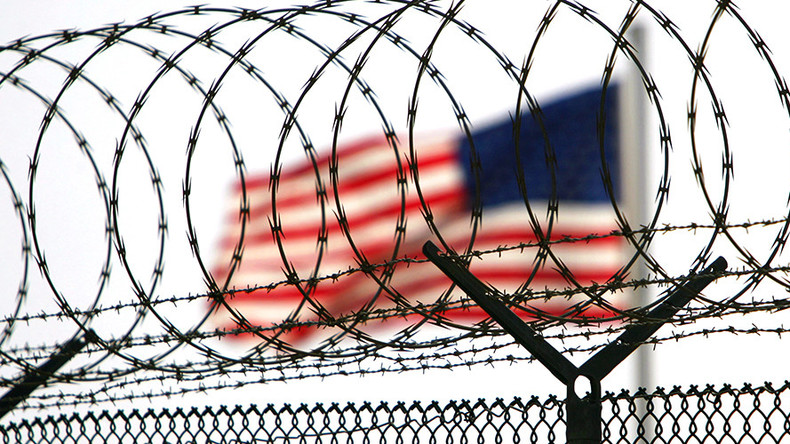 Chicago has sued the federal government over the Trump administration's push to get local law enforcement to help federal immigration authorities go after illegal immigrants.
The Department of Justice said it would withhold federal grants to state and city law enforcement agencies unless they allow federal immigration authorities access to local jails, as well as give them 48 hours' notice before releasing anyone wanted for immigration violations.
In the lawsuit, Chicago argues that the federal policy is forcing the city to choose between its constitutional rights and funding for law enforcement.
"We are bringing this legal challenge because the rhetoric, the threats from this administration embodied in these new conditions imposed on unrelated public safety grants funds are breeding a culture and climate of fear," Reuters cited Chicago Mayor Rahm Emanuel's senior legal adviser as saying.
In response to the legal action, US Attorney General Jeff Sessions said Monday that "No amount of federal taxpayer dollars will help a city that refuses to help its own residents."
"To a degree perhaps unsurpassed by any other jurisdiction, the political leadership of Chicago has chosen deliberately and intentionally to adopt a policy that obstructs this country's lawful immigration system," he added. "They have demonstrated an open hostility to enforcing laws designed to protect law enforcement — Federal, state, and local — and reduce crime, and instead have adopted an official policy of protecting criminal aliens who prey on their own residents."
"The Mayor complains that the federal government's focus on enforcing the law would require a 'reordering of law enforcement practice in Chicago,'" Sessions continued. "But that's just what Chicago needs: a recommitment to the rule of law and to policies that rollback the culture of lawlessness that has beset the city."
The Justice Department also blasted Chicago's murder rate, saying that last year it was higher than the number of homicides in Los Angeles and New York combined.
"It's especially tragic that the mayor is less concerned with that staggering figure than he is spending time and taxpayer money protecting criminal aliens and putting Chicago's law enforcement at greater risk," DOJ spokeswoman Sarah Isgur Flores said in a statement Sunday.
Last year, Chicago saw its deadliest year in almost two decades. It is unclear whether - or to what extent - illegal immigrants in Chicago have contributed to the city's high murder rate.
The Immigration and Customs Enforcement (ICE) says federal authorities are having a hard time going after criminals among illegal immigrants because they are barred from accessing local prisons, with the exception of jurisdictions with which the authorities struck agreements to that effect. A week ago, 18 counties in Texas did just that.
"There's no doubt that arresting removable aliens in a jail is safer for the officers, safer for the community and even safer for the alien himself," Acting ICE Director Tom Homan said.
The Trump administration has vowed to crack down on so-called sanctuary cities - places where local law enforcement do not have to report undocumented immigrants to federal authorities.
However, the DOJ is facing an uphill battle in many jurisdictions across the country which say that they don't have to do the federal government's job in enforcing immigration laws.
On July 25, the top court in Massachusetts struck down ICE's request that illegal immigrants facing deportation be held for up to 48 hours after their initial cases were resolved, ruling that authorities have no right to hold an immigrant after they have been released for a crime because it would amount to a new arrest of the person, which is not authorized by the laws of Massachusetts, the state's Supreme Court said.
Earlier in July, a federal judge in San Francisco, California refused to reinstate President Trump's executive order, deciding that the threat to withhold federal funds from cities which did not cooperate with federal immigration enforcement could be unconstitutional.
The Department of Justice said by not cooperating with federal authorities on immigration, sanctuary cities were violating federal law (8 U.S.C. 1373 ) which prohibits local and state governments from enacting laws or policies limiting communication with Immigration and ICE about "information regarding the immigration or citizenship status" of individuals.
Sessions had previously warned the jurisdictions over "the harm they are doing to their residents by refusing to cooperate with federal law enforcement and to rethink these policies."
As ICE arrests under the Trump administration have jumped 40 percent, federal officials maintain they are primarily targeting criminals among illegal immigrants, but many innocent people are reported to be caught in the crosshairs.
A quarter of those ICE took into custody were not criminals, the Department of Homeland Security said in May.