Ohio man gets 20 years for reposting ISIS threat to US military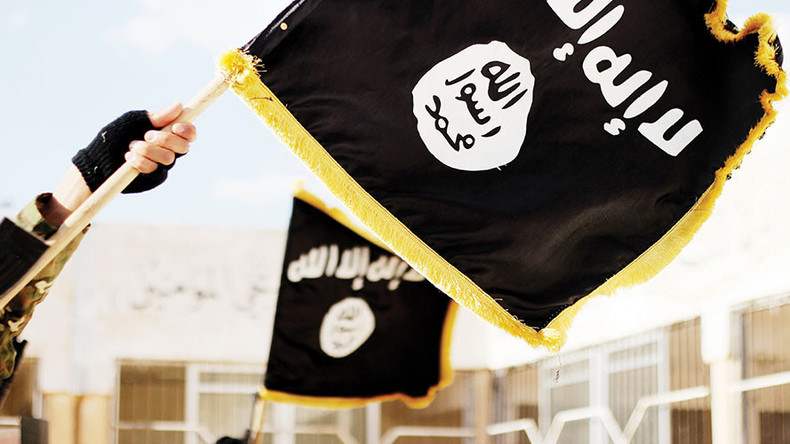 An Ohio man who pleaded guilty to using social media to support the killing of 100 US military personnel on behalf of Islamic State was sentenced to 20 years in prison, the Justice Department said.
Terrence McNeil, 25, of Akron, earlier pleaded guilty to five counts of solicitation to commit a crime of violence and five counts of making threatening interstate communications, according to prosecutors.
McNeil who had no prior arrests or criminal history was arrested in November 2015.
Prosecutors said McNeil professed his support on social media on numerous occasions for Islamic State (IS, formerly ISIS/ISIL).
Terrence J.McNeil,pleads guilty to terrorism charges. Charged with soliciting the murders of US servicemen with his Islamic State "hit list" pic.twitter.com/c2TOBHpbL0

— Emile Ghessen (@emileghessen) April 21, 2017
In January 2015, IS released a video via social networking website advocating so-called lone wolf attacks in Western countries, according to prosecutors.
Court documents said McNeil declared his support for IS in June of 2015 in a Tumblr post.
"McNeil posted a response to an anonymous user's question, 'If U [sic] support ISIS just admit it coward.' McNeil responded, 'Imao I don't support Egyptian idols if you mean the Islamic State I have stated many times that I do support them.'"
The complaint said McNeil had expressed his hopes for violence in the US for over a year.
In September 2015, he used his Tumblr account to re-post a file with the banner "Islamic State Hacking Division," with a looping GIF image showing several photographs of US military personnel, a handgun and the words, "kill them wherever you find them."
The Justice Department argued in its complaint that McNeil's decision to reblog the post went beyond speech that is protected by the First Amendment.
"While we aggressively defend First Amendment rights, the individual arrested went far beyond free speech by reposting the names and addresses of 100 US service members, all with the intent to have them killed," special agent Stephen Anthony, from the FBI's Cleveland Division, said in a statement.
McNeil's lawyer, Nathan Ray, described him as a "devoted son" who enjoyed cooking and taking nature photos.
"While Mr. McNeil recognizes the seriousness of his conduct, it is important to remember that while his posts, tweets and reposts could be seen by anyone, he himself never left Akron, Ohio," Ray wrote, according to the Huffington Post.
Government prosecutors wrote there were indications that McNeil intended to take action in the real world and researched "the price online of firearms for sale at local firearm dealerships and possessed detailed bomb-making instructions. Defendant's conduct both online and offline, however, demonstrate his intent to threaten, intimidate, and solicit the murder of United States servicemen and women."
Federal agents began watching McNeil's social media activity across several Twitter accounts, and started tracking his posts on Tumblr and Facebook.
A federal agent requested subscriber information from Twitter on August 25, 2015 and from internet providers Time Warner and Verizon, to acquire phone numbers, IP addresses and a home address. Later the FBI put McNeil under direct surveillance, noting when he left his home and where he went.
The looping image reportedly included the names of 100 US military personnel with addresses and military branches and the caption, "kill them in their own lands, behead them in their own homes, stab them to death as they walk their streets thinking that they are safe," according to prosecutors.
There was no indication any action was taken by McNeil or anyone else because of the post. No terrorism charges were filed.
"This defendant was dedicated to attacking members of the military here in the United States," acting US attorney for the Northern District of Ohio, David Sierleja, said in a statement at the time of McNeil's arrest. "This kind of fanaticism is dangerous and will be aggressively prosecuted."
In one Tumblr post, McNeil wrote "Happy 9/11!!!!" He also posted photos of a strawberry dessert, as well as a photo of a cake with Osama Bin Laden's image on it featuring candles that wrote out "9/11." Those posts were intermingled with images of elephants, cats and baby sloths.
McNeil also posted about the July 16, 2015 attack in which a Tennessee man,
Muhammad Youssef Abdulazeez, opened fire on two military installations, killing four Marines and one Navy sailor, before being killed by law enforcement.
"I just heard the new Allah Akbar!!!! May Allah (SWT) accept our brother Muhammed Youssef Abdulazeez," it read, according to the complaint.
Since the 9/11 attacks, the US government has charged over 800 people with material support for terrorism, criminal conspiracy and making false statements. Of the group, 526 have pleaded guilty to charges while the courts found 176 guilty at trial, according to documents reviewed by The Intercept.
The Intercept found that very few of the defendants had the means or opportunity to commit an act of violence but many were caught up in FBI stings, in which an informant or undercover officer posed as a member of a terrorist organization.