Dow Jones breaks 22,000 for first time ever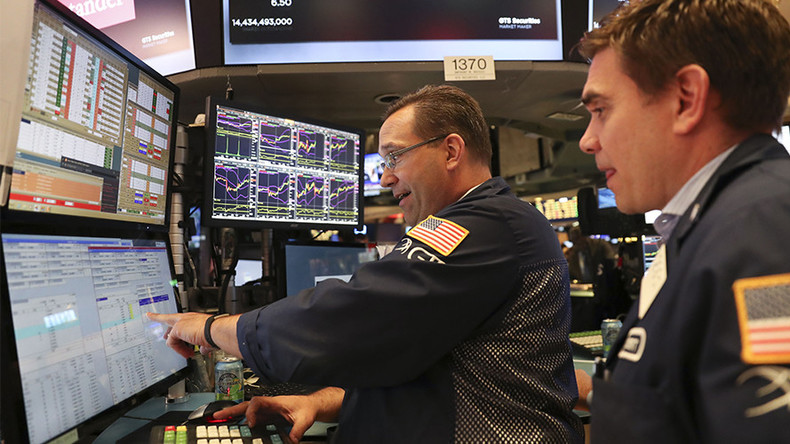 The Dow Jones Industrial Average, the principal measure of the US stock market, crossed the 22,000-point milestone on Wednesday morning, for the first time in its history. It had broken the 20,000-point mark in January.
The index went up 43 points at the opening, reportedly thanks to Apple Inc. posting unexpectedly good quarterly results on Tuesday. Apple stock went up nearly 6 percent in pre-market trading.
Dow hit the 21,000-point mark in early March, then took five months to hit the current milestone. The shares that have had the biggest impact on the average were those of Boeing (380.29 points), McDonald's (171.14 points) and UnitedHealth Group (166.35 points), according to CNBC.
Rounding off the top five contributors to the index growth since March are Caterpillar (99.44 points) and 3M (91.22 points).
The positive-trending shares overcame the downward pressure from underperformers like IBM (-250.99 points since March), Goldman Sachs (-176.07 points), General Electric (-32.53 points), Chevron (-21.23 points) and ExxonMobil (-19.52 points), CNBC noted.
The March milestone happened a day after President Donald Trump's speech to Congress in which he heralded massive investments in infrastructure and the military and called on the country to "believe, once more, in America."