Oklahoma sheriff & staff face manslaughter charges over inmate's death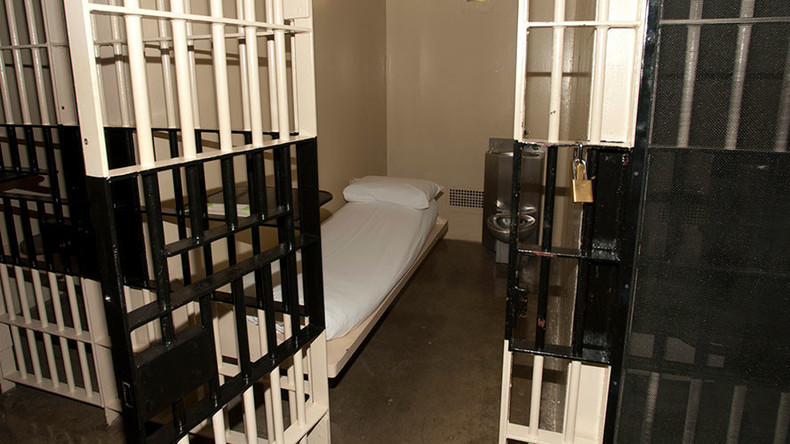 An Oklahoma grand jury has indicated the Garfield County sheriff and five others on manslaughter charges over the death of an African-American inmate who was found unresponsive after being tied to a restraint chair.
Garfield County Sheriff Jerry Niles' attorney pleaded not guilty on his behalf to second-degree manslaughter during his first court appearance Tuesday.
The 59-year-old was led from the courthouse in handcuffs and bail was set at $15,000, according to The Oklahoman.
Oklahoma sheriff indicted in death of hallucinating inmate restrained in chair for 48 hours - New York Daily News https://t.co/NHfHZcYea0

— The Inmate News (@InmateNews) July 26, 2017
The jury did not seek Niles' removal from his duties despite the indictment, so he remains Sheriff and in charge of the jail.
The indictment said Anthony Huff was left "to remain in the restraint chair for over 48 hours without adequate food or water," according to AP.
He was pronounced dead on June 8, 2016, four days after being jailed for a public intoxication complaint.
Key evidence that was used in the criminal investigation was a video from a jail surveillance camera showing Huff in the restraint chair.
Attorneys for Huff's estate allege in a federal civil rights lawsuit that Huff "died due to conditions related to his withdrawal from alcohol and the effects it had on his body and system."
The estate's attorneys allege he did not get required timely breaks after being placed in the restraint chair, was not given needed medication and was not checked up on regularly.
Sheriff Niles denied he had violated Anthony Huff's rights "in any way whatsoever."
The other five defendants in the case were charged with second-degree manslaughter, and all worked at the jail at the time of Huff's death.
Read more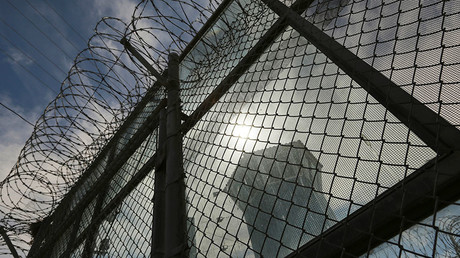 They are identified in the indictments as Vanisa Jo Gay, 38, a nurse; John Robert Markus, 29, assistant jail administrator; Lela June Goatley, 57, a nurse practitioner; Shawn Caleb Galusha, 37, a detention officer/supervisor; and Jennifer Niles, 34, then the jail administrator. Niles is the sheriff's daughter-in-law but no longer works at the jail, authorities said.
The maximum punishment for second-degree manslaughter is four years in prison and a $1,000 fine.
The Oklahoma grand jury charges come as prison guards are increasingly being held accountable, charged and convicted when inmates are killed under their watch.
In June, a jury convicted three Santa Clara County correctional officers of murder for the fatal beating of a mentally ill inmate. All three are facing 15 years to life in prison, and are scheduled to be sentenced on September.
An internal investigation into Michael Tyree's death on August 26, 2015, alleged guards entered his cell and beat him to death. A medical examiner found Tyree had suffered from internal bleeding with damage to his spleen and liver.
In May, a Milwaukee jury recommended charges against seven County Jail staffers in connection with the death of an inmate whose water was shut off and never turned back on.
Following a six-day inquest into evidence related to the dehydration death of Terrill Thomas, who went without water for seven days, the jury determined there to be probable cause for "abuse of a resident of a penal facility," according to the Associated Press.
On April 14, 2016, Thomas was arrested and taken to the jail on charges that he fired shots at a man, then drove to a casino and fired two rounds while inside the building. His family members have said Thomas, a bipolar man, was experiencing a mental breakdown at the time, and are now suing the county.