Milwaukee jury urges criminal charges against county jail officials over inmate dehydration death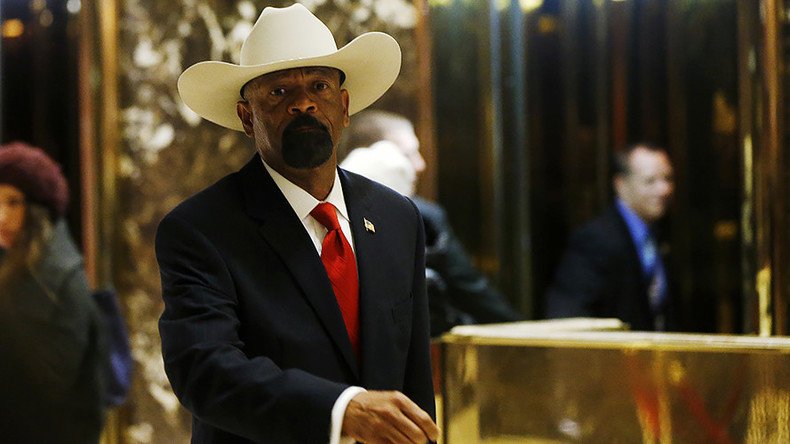 A jury is recommending charges against seven Milwaukee County Jail staffers in connection with the death of an inmate whose water was shut off and never turned back on. Sheriff David Clarke, a possible Trump administration add-on, is not part of the group.
On Monday, following a six-day inquest that heard from jail officials and included the county prosecutor's evidence related to the dehydration death of Terrill Thomas, a Milwaukee County jury determined there to be probable cause for "abuse of a resident of a penal facility,"according to the Associated Press.
The jury's recommendation of criminal charges against seven jail officials came only hours after testimony that the Milwaukee County Sheriff's Office continued a policy of water deprivation as punishment even after the April 2016 death of Thomas, 38, who went without water for seven days. Evidence reportedly showed those subsequent water shut offs were also never documented as being turned back on.
Facing possible charges are jail supervisors Nancy Evans and Kashka Meadors, as well as officers James Ramsey-Guy, JorDon Johnson, Thomas Laine, Dominique Smith and John Weber, the AP reported.
Despite the jury's decision, Milwaukee County District Attorney John Chisholm can charge more or fewer people, and he has no timeline requirement, according to AP.
The jail is headed by Sheriff David Clarke, an outspoken conservative who declared "Blue lives matter" in a speech endorsing President Donald Trump during the Republican National Convention last year. Clarke is widely reported to be a potential appointee to the administration. He is keeping mum as the investigation continues and is not likely to face charges.
On April 14, 2016, Thomas was arrested and taken to the jail on charges that he fired shots at a man, then drove to a casino and fired two rounds while inside the building. His family has said Thomas, a bipolar man, was experiencing a mental breakdown at the time, and is now suing the county.
READ MORE: Mentally ill man dies without water in solitary confinement in Milwaukee jail
While in jail, Thomas tore up a mattress and stuffed it into a toilet in an attempt to flood his cell. He was then moved to another cell and had his water turned off.
Supervisor Meadors purportedly gave the shut off order, and officer Ramsey-Guy executed it. The other supervisor, Evans, was alleged to have not fully cooperated with law enforcement during the investigation of Thomas' death, and the other four officers were said to have the most contact with Thomas, District Attorney Chisholm said, AP reported.
Kimberly Perry, the 39-year-old mother of Thomas' 3 children, told AP that the jury hearings were difficult to witness.
"It was very hard and challenging because how could you do this to an individual? I mean, he wasn't perfect, but he still was an individual who had rights," Perry, 39, said.
You can share this story on social media: